Have you ever wondered how to create your own custom coffee mugs with unique designs? This article about sublimation on mugs and cups will show you how to do just that using a process called sublimation printing. You'll learn what you need, how to print your designs on mugs, and the steps to make your personalized mugs at home. Let's get started!
What is Sublimation Printing?
Sublimation is a printing technique that allows for images to be transferred onto mugs and cups. This is done by using a sublimation printer, which uses heat to transfer the ink onto the mug or cup.
I have created a comprehensive guide on Sublimation printing for my readers, if you are new to sublimation and willing to learn it, this guide is best for you.
Sublimation on Mugs and Cups
In order to do cup sublimation, you first need some sort of equipment that is necessary for it. These are just the basic required items for this process, you can also use additional things for better output.
What is needed to sublimate mugs?
Every process requires a set of necessary equipment. These are the must that can't be avoided. So in order to sublimate on mugs, you need a few things. Here is a brief list of all:
1. Sublimation Mugs
First, you need a mug that is made of a material that can be sublimated. This means that the mug must be made of ceramic, porcelain, or polymer-coated metal.
2. Sublimation Printer
Second, you need a printer through which you can print your design. There are tons of quality sublimation printers that you can choose from. The Epson Eco-Tank Printer is very popular for sublimation at a small scale and to print bigger prints you can go for the Epson ecotank wide format printer.
3. Sublimation Ink
You can't just use any printer ink, so sublimation ink is a must in this heat transfer process. Always use good quality sublimation inks as they provide vibrant and vivid colors when printed.
4. Heat Transfer Paper
Heat transfer paper also known as the sublimation transfer paper is the paper where your design is printed first by your printer. A-Sub Sublimation paper is a good quality transfer paper and can deliver you a quality final product.
5. Scissor & Heat Resistant Tape
You will need scissors to cut down the extra paper so that it sticks fully on the mug and to keep the printed design in its place you can use heat-resistant tape.
6. Oven Mitts
You can use oven mitts or any heat-resistant gloves for handling the mug because after putting it into the mug press, too much pressure and temperature are applied to it. So its temperature is too high to hold with a naked hand.
7. Mug Press Machine
You need a mug press to apply the design to the mug. The mug heat press allows the design to be transferred onto the mug permanently.
8. Designing Software
Through designing software, you can create the design that you want to print. There are numerous sublimation design softwares available out there.
Once you have all the required things for mug sublimation, move on to the process and see how easy it is to sublimate mugs and cups using a mug press machine.
How To Sublimate Mugs
The process is relatively simple and only requires a few steps.
» First, print your custom design. The image is printed onto sublimation paper using a sublimation printer.
While printing, make sure to check that the mirror image box is checked. You can also set the substrate surface to ceramic if there is an option available for that.
» Next, note the size of your sublimation mug and cut the extra white corners so that only the printed area sticks to the mug surface.
» Now apply the paper to the mug using heat-resistant tape. The paper is placed on the mug or cup and heated until the ink transfers onto the mug or cup.
» Now put your mug into the mug press machine and adjust the pressure until the mug is held intact and does not move at all.
» Set the temperature according to your mug press machine. On average, the sublimation process uses 350-450°F but this can vary.
A good example is to set the temperature to 400°F and keep the mug in it for 180 seconds or 3 minutes.
» Once the timer hits zero, take out your mug using oven mitts and remove the paper.
» Finally, carefully place the mug or cup on a cool surface and wait for the mug to cool down.
Congratulations! You have beautiful sublimated mugs that you can gift to someone or sell it online.
Related post >> How To Remove Sublimation Ink From Mugs, Shirts & Tumbler
Sublimation Printer for Mug Sublimation Graphics
You might be thinking about which printer is best for mug sublimation. Well, the answer is quite simple.
You can use any printer that is designed for sublimation printing. Epson EcoTank Printers are one of the best series by Epson, giving you so many benefits and quality prints. These printers use dye-sublimation inks, which are designed to produce vibrant colors and sharp images.
The inks are also heat-resistant, so they won't fade when exposed to high temperatures.
Sublimation Cup: Can you use any cups?
You can sublimate on regular mugs if and only if it is coated with some sort of poly-coat so that the ink sticks well with the mug surface. There are so many unique sublimation blanks on which you can sublimate your printed design and create unique custom gifts.
Sublimation Blanks
Sublimation blanks are basically any substrate or surface that allows the embedding of sublimation ink on it. In short, these are materials or surfaces that are used in the sublimation process.
Sublimation blanks are specialized materials that have been formulated for the process of sublimation. Sublimation blanks come in a variety of styles and sizes to suit any project.
Popular choices include mugs, plaques, t-shirts, and mousepads, but there are also blanks made from metal, polymer, plastic, and paper. All these materials require special coatings that enable them to accept dye during the transfer process.
The end result is a vibrant, durable finish that will stay bright for years without fading or peeling off.
Additionally, when compared to traditional methods such as screen printing or embroidery, sublimation printing provides much clearer resolution and detail. The ink becomes part of the material itself during the transfer process instead of sitting on top like a plastic layer.
As a result, designs can be printed in unlimited colors with smooth gradations between them while avoiding pixelization. Sublimation blanks are available in many different forms including both hard goods (e.g., mugs) and soft goods (e.g., fabric). The flexibility of this technology means that even complex images can be easily transferred onto almost any type of surface.
Mug Press Settings
If this is your first time using a heat press, you might have some doubts about how to use it properly. There are so many mug heat presses available today and each of them has its own temperature range.
Most Mug presses have a temperature range ideal for sublimation which can go up to 500°F. But such a high temperature is for industrial and heavy heat press machines.
A normal mug press has a temperature range of 350-450°F. So first, adjust the temperature using the buttons given and then every time you put a mug in the press, adjust the pressure according to the mug size.
Tight the press until the mug does not shake or wobble. If your press has an alarm then that is great but if it doesn't you can take out the mug by manually observing the time using a stopwatch or clock.
FAQ's
How do you know if a mug is sublimation?
A hard-coated ceramic sublimation mug has a shiny surface that's perfect for printing with sublimation ink. This special surface helps the ink stick nicely and makes the prints look really bright and colorful.
Can you use regular cups for sublimation?
You can't do sublimation on any cup because they don't have the special coating that is needed for the ink to stick properly on the cup.
Sublimation needs a specific surface that can handle high temperatures, so it's important to use mugs designed specifically for sublimation printing.
How much does it cost to make a sublimation mug?
Making a sublimation mug can cost a few dollars to around $5-$10 per mug, depending on things like the type of printer, ink, and materials used. But mug costs can be reduced significantly if bought in bulk.
Which printer is used for mug printing?
You can use any printer that is capable of sublimation. Epson and Sawgrass sublimation printers are a good choice for creating sublimated mugs.
Can I sell sublimation coffee mugs?
Yes, you can sell it and make a good profit on it. Usually, the average cost for sublimating a mug is $2-5. You can sell it at a multiple of 3-5x which will be somewhere between $10-20. This price can vary and depends on the uniqueness of the design and the quality of the printing.
Does sublimation wash off cups?
If a sublimation cup is not done correctly it can be that the design fades or washes off over time, especially with frequent washing. However, when the sublimation is done the right way with high-quality materials, the print should last a long time.
Final Thoughts
As you can see creating a custom-designed sublimation on mugs and cups at home has never been as easy as it is today. You just need the right tools and a step-by-step guide.
I hope by going through this article, you surely learned how to do sublimation on mugs without any problems. Please share this information with your friends and let's create beautiful mugs!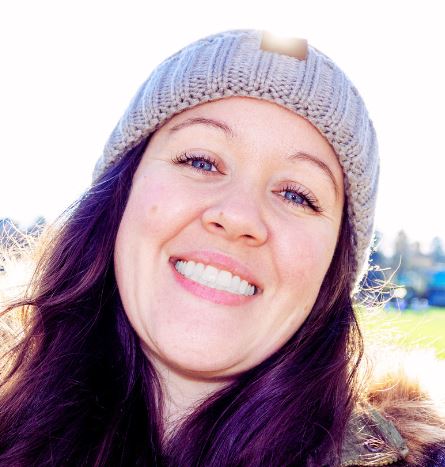 Emily loves making things special.
She's also a mom and a wife who enjoys crafting and runs a small business from her home. She knows that the little things can make a house feel like a warm and loving home. This belief has led her to explore the exciting world of sublimation, a crafty way to add a personal touch to just about anything. Her website shares valuable information about sublimation, her crafty ideas, and tips.