There are a lot of ways to be creative, creating customizing products with sublimation as a gift or for making money is one of them. Sublimation businesses are growing exponentially as new ways to customize t-shirts, caps, mugs, beanies, and keychains.
Stay with us to learn how easy it is to sublimate on acrylic and make trendy keychains, frames, or DIY Tiles. Let's dive in and discover the captivating world of sublimation on acrylic together.
Essentials To Sublimate On Acrylic Blanks
As fun and games, it looks easy sublimating on acrylic sheets or blanks, it can also put you off with the results if the right tools or the right amount of heat or pressure is not applied.
If you are not prepared with the right equipment. So shall we discuss them? 
1. Sublimation Printer, Ink & Paper
A sublimation printer / Ink / Paper is a must-have for any kind of dye sublimation process. Keeping in mind the requirements and usage of the printer buy one in the best quality and size to match your professional or personal needs.
The quality of the output purely depends on the sublimation equipment being used. For example, a good sublimation printer such as Epson EcoTank ET-15000 and ET-8550 prints very nicely and if you have good-quality sublimation ink then your print will be also of good quality.
The same goes for sublimation paper sticking to acrylic. The point here is that all the primary things play an important role in the sublimation process.
2. Heat Press Machine 
A standard heat press is necessary to press print onto the acrylic surface. You can even get a portable easy press but a slight decline in functions. 
The heat press uses high temperatures to transfer the ink from sublimation paper to the next material surface. Usually, the temperature for normal sublimation is somewhere between 350-400ºF.
You can view this PDF which has temperature ranges and time limits for different materials.
Vevor Heat Press and Cricut Easy Press 2 are some great options for heat presses that are not that expensive and deliver the performance you need. The greater the temperature, the quicker it embeds the ink.
3. Acrylic Sheets / Fabric / Blanks
For substrate, we need white acrylic sheets or fabrics for t-shirts and caps or transparent sheets for keychains.
As sublimation can't be performed directly on dark or black shirts. If you do so the result won't be too good as it will be on the white surface.
Note: Cast acrylic is a preference over extruded acrylic
4. Vinyl / White Spray ( Optional)
If your acrylic sheet is transparent, we recommend using a white spray or vinyl sheet as a transparent acrylic sheet gives a cloudy print which can be improved by a white background.
5. Butcher Paper / Heat Tape
Heat tape is used to stick and seal the acrylic surface and printed paper together at the right position. So it doesn't move during the heat press.
Butcher paper is an auxiliary accessory that keeps the sublimation paper and acrylic surface safe from direct damage from the heat press.
6. Sublimation Designing Software
For a growing customization business, if your customer demands a personal Logo for their business then you certainly need good Sublimation Design Software. 
If you want to design a customized print or want to readjust a printable photo. There are many designing software ( free + paid ), and you can easily select any of them that fits your needs.
Smart Way to Sublimate on Acrylic Surfaces
The key advantage of using the Acrylic base for sublimation is that it's a polymer so we do not have to apply an extra polymer coat for absorption of the sublimation ink as we do with canvas and natural fabrics.
Now, let's go with the smart way to do sublimation on acrylic surfaces.
★ Step 1: Measure the acrylic block size and keep a distance of 1 or 2 inches at the borders.
★ Step 2: Resize or design the print on sublimation software according to the customer's order. Print it on the sublimation paper.
Note: Use sublimation paper bigger than the size of the acrylic sheet or surface. So those paper impressions are not left on the transparent acrylic.
★ Step 3: Clean both acrylic surfaces and remove any cover or plastic lining wrapped around them.
★ Step 4: Set the heat press at 180 degrees Celsius or 389 degrees Fahrenheit. Preheat the non-printing side of the acrylic sheet by placing it over the heat press while it's warming.
This ensures the acrylic is not bent during the heat press due to sudden heat.
★ Step 5: Use the heat tape to stick the paper design side to the acrylic sheet at its printing side. Seal it neatly to ensure the image is at the right angle and is not moving around.
★ Step 6: Place the acrylic and image bits on the heat press. Place the bits with the non-printable surface facing downwards and the heat tape at the top. 
★ Step 7: Sandwich all the acrylic pieces into butcher paper before putting the heat press lid on.
★ Step 8: Keep the acrylics under medium pressure at 180 degrees Celsius or 389 degrees Fahrenheit.
Note: It should be kept for at least 60 seconds to a maximum of 100 seconds depending on the thickness of the acrylic
★ Step 9: Remove the acrylic pieces from the heat and let them cool off. Preferably soak them in cold water so it cools off quickly without deforming their face. 
Remove the heat tape and paper and turn around to notice the perfectly printed design on a transparent acrylic sheet.
Additional step: If you want to enhance the colors of your design on the transparent acrylic then spray paint the printed side with white spray or paste vinyl tile to it. The white background gives a pop of color to the customized product.
So just like this Sublimation Technique, I've also published other sublimation methods too. Browse through our Sublimation Printing Guide to enhance your printing knowledge and work too.
Related post >> How To Remove Sublimation Ink From Mugs, Shirts & Tumbler
Can You Sublimate On Acrylic Fabric?
While sublimation on polyester sheets, canvas, and acrylic blanks is known to all. Fabric sublimation on cotton or synthetic material such as nylon, rayon, or acrylic fabric is also practiced around town for t-shirt printing beanies or hoodie printing through the dye sublimation process.
Acrylic fabric is widely used for dye sublimation due to its stiff nature and the strength to hold colors for longer periods even after several washing routines.
Unlike other natural fabrics, acrylic fabric is not created naturally rather it is produced from a synthetic polymer which is acrylonitrile.
Not just sublimation printing but the acrylic fabric is also used in a vast range of daily wear like hoodies, shirts, athletic wear, and jackets.
Acrylic fabric is very strongly made and can easily bear rough handling.
Not only that, but it also keeps you warm. This is the reason it is majorly used in sweaters, jackets, and gloves.
Acrylic fiber also has the advantage of not getting dirty very easily. Because the stains stay on the surface and do not bind with the fibers inside. So, it is very easy to wash acrylic fiber without using any strong chemicals.
 So yes, you can easily sublimate on acrylic fabric. The acrylic fabric has so many advantages to feature. Your sublimation on acrylic fabric will stay for longer and it can also withstand irregular handling too. 
Why use Acrylic for Sublimation Material?
Acrylic is everyone's favorite base for sublimation.
Due to its transparency and reflective surface, it brings sheer clarity to the sublimed picture or design and also reinforces its color and the sustainable plastic polymer is imperishable.
Thus a sublimated acrylic keychain looks expensive and is a product of a lot of effort.
While in reality, it is a straightforward method of sublimation on acrylic.
Acrylic is used in blanks or sheets to do the sublimation process, these are a plain plastic mixture of monomer and polymer of polyester, which is available in the market in 2 different varieties.
Extruded acrylic

Cast Acrylic
Cast acrylic is best suited for the customization business because sublimation on acrylic time and temperature are the key factors that you need to consider. It requires a high temperature of up to 180 degrees Celsius.
Heat transfer in the process can melt the plastic polymer. Cast acrylic has a higher thermal threshold before it melts therefore it gives a considerably clearer print than extruded acrylic sheets which can potentially melt in the process.
You can also learn the difference between cast and extruded acrylic here.
Sublimation on Acrylic For Invitations 
Due to its beauty and charming look, people also go for wedding invitations that are printed on acrylic sheets.
Sublimation Acrylic invitations are one of the best and cool ways to invite guests to a wedding as it is not just a card, it is a beautiful piece of acrylic on which beautiful graphics are printed.
You can create invitations using printed design paper or you can also use acrylic paint.
But I will recommend you go for sublimation printing as it is vibrant and looks extremely beautiful.
Moreover, it is also durable.
Can you sublimate on acrylic beanies?
Sublimation on acrylic beanies is possible, although it requires specialized materials and processes.
Sublimation occurs when a solid is heated to a point where it turns directly into a gas without going through a liquid state. This process can be used to transfer dye-based ink onto certain materials such as polyester, nylon, and polyacrylic fabrics.
Acrylic beanies are made from acrylic fibers, making them suitable for sublimation printing. The process of sublimating an image onto acrylic beanies involves the use of heat and pressure to transfer the design onto the fabric of the beanie.
This must be done with precision to ensure that the image does not become distorted or damaged during the printing process. The dyes used in sublimation printing are designed to be permanent so that the image will last for many years after being printed and will not fade or peel off over time.
Temperature and Time for Sublimation on Beanies 
The process of sublimation requires precise temperature and time settings to ensure the best possible outcome.
To apply a design onto polyester or polyester/cotton blend beanies, a heat press needs to be used. For optimal results, the temperature should be set between 350-400 degrees Fahrenheit and the timer set for about 25-35 seconds.
This range is the recommended setting for both flat and 3D embroidered beanies. Additionally, it's important that the printable fabric has been pre-treated with a special transfer medium prior to pressing so that the ink or dye properly adheres to the fabric.
Once these settings have been applied, parchment/butcher paper (or another type of heat-resistant shielding) should be placed over the print area in order to protect it from direct contact with the heat plate of the machine.
After this is done, you need to place your sublimation transfer onto your beanie before pressing it into place with moderate pressure. Finally, turn on your heat press and allow it to reach its designated temperature before slowly lowering its top plate onto your fabric item.
Make sure that all edges of your design are securely sealed by applying enough pressure throughout each area of your project before releasing it after 25-30 seconds depending on fabric thickness and chosen temperature setting.
Final Thoughts
If you are determined to start a customization business then sublimation on acrylic sheets is the must-have skill for you.
After reading this article, we hope you have gained a clear picture of what you need and how to sublimate on acrylic in easy steps. You must be ready and excited to kick-start your customization acrylic shop.
Still, if you got any sort of confusion, feel free to ask in the comments down below.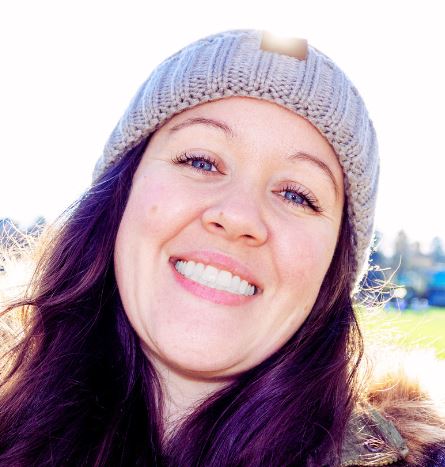 Emily loves making things special.
She's also a mom and a wife who enjoys crafting and runs a small business from her home. She knows that the little things can make a house feel like a warm and loving home. This belief has led her to explore the exciting world of sublimation, a crafty way to add a personal touch to just about anything. Her website shares valuable information about sublimation, her crafty ideas, and tips.