The question 'Can you sublimate on glass' has been frequently asked these days. The simple answer to this question is 'yes'.  
Sublimation on Glass has become very popular these days. You can sublimate on glass cups, glass tumblers, glass cutting boards, and glass panels.
Whether you are visiting your dental clinic for your dental checkup, a spa for your beauty treatment, your friend's place, or your relatives' house, you will find these beautiful glasses enhancing the charm and glamor of that place.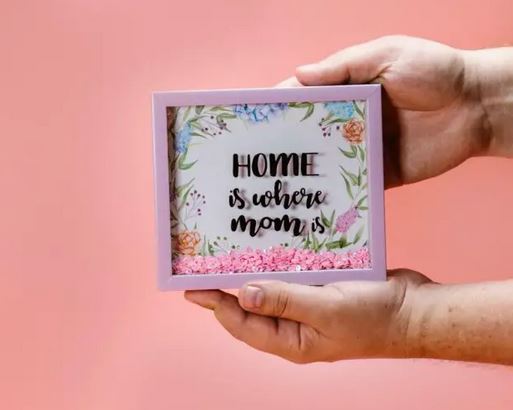 This decoration looks great anywhere, gives uniqueness to the place, and is especially good as a gift.
Many people are also showing great interest in glass sublimation to start a side business. The increase in demand for these items has made it a great option to invest some money and earn profit from it.
What Is Glass Sublimation?
To understand the concept of glass sublimation, first, you need to understand the process of sublimation. Let's start with the big question. What is Sublimation?
Definition of Sublimation
Sublimation is the process of transforming a solid substance directly into a gas state. The substance is converted into a gaseous state without passing through the liquid state. 
Sublimation printing is a process that uses heat and pressure to transfer a design from a special sheet of paper called sublimation paper, onto another substrate.
Glass Sublimation
Glass sublimation is a type of sublimation printing where the substrate is glass. It uses a dye-sublimation printing method which is difficult due to the glass's fragility. Recently, more efficient methods have been invented to perform sublimation on glass. 
What Materials Are Required For Glass Sublimation?
Before diving into the steps required to sublimate glass, let's have a look at the 7 key materials required for glass sublimation.
1. Sublimation Printer
The first and main requirement for the glass sublimation process is a sublimation printer. Make sure that the printer you buy delivers high-quality print. The printer should be able to print both on the right setting and reverse. Some of the most famous sublimation printer companies are Epson and Sawgrass.
If you have a good budget the Epson EcoTank Series is a great choice. Their best-selling models ET-8550 and ET-15000 are one of the best sublimation printers you will get out there today.
Related: Top 5 Best 13×19 Sublimation Printers For Wide Format
2. Sublimation Ink
Glass sublimation requires high-quality ink to ensure fine sublimation print. Sublimation inks are very good for sublimation on the glass as they are more vivid and stay over the glass for a long period of time.
3. Sublimation Paper
Sublimation paper for glass should be of the same brand as the sublimation ink to establish quality as well as compatibility. These papers are also called transfer papers because they transfer every color spectrum onto the glass.
4. Glass Sublimate Blanks/Substrate
Always go for tempered glass having a white and opaque background to get perfect and ideal reflective quality.
5. Heat Press Machine For Glass
Glass sublimation is a delicate procedure. You can use normal and regular heat presses if you are extra careful but a heat press specifically made for glass sublimation is preferred. This machine removes the design from the sublimation paper and transfers it onto the glass blank.
The Vevor 15×15 6-in-1 heat press is quite good for sublimation and can work on a variety of materials such as t-shirts, mugs, and hats.
However, for smaller sublimation designs limited to  9×9," the Cricut EasyPress 2 heat press is a great option.
6. Teflon Sheet
Glass can be ruined due to seeping stray dyes. Use Teflon sheets to prevent accidental seepage of dyes through the heat press.
7. Heat-Resistant Tape
Use heat-resistant tape to fix the printer paper to the glass.
7 Easy Steps For Sublimation On Glass
To ease your difficulty in handling the tricky procedure of glass sublimation, here is a step-by-step method to perform sublimation on glass.
Step 1: Print Your Design On The Sublimation Paper
Firstly, create or choose a design and print it on the sublimation paper. Make sure that the image or design is printed with the actual picture configuration and not reverse-printed because sublimation occurs from the back of the glass rather than the front.
Step 2: Tape The Printed Paper To The Glass Surface
Adhere the printed paper to the glass blank with the help of heat tape. A heat-resistance pad can provide extra coverage.
Step 3: Secure Your Heat Press
To protect the heat press, place a Teflon sheet inside.
Step 4: Set The Glass Plate
Put your glass blank on the Teflon sheet in the heat press to prevent it from any damage. The transfer paper should be facing down so you can see if the printing is done by looking at the glass.
Step 5: Place Second Teflon Sheet
After properly setting the glass plate, place a second Teflon sheet on top of the glass.
Step 6: Start The Heat Press
Set the temperature of the heat press at 400 degrees Fahrenheit and heat press for three and a half minutes. Set the pressure as medium-firm. Heat and pressure are critical in glass sublimation as too much of them can break the glass and not enough of them can destroy the design.
Step 7: Let The Glass Cool
Carefully remove the Teflon sheet on top of the glass. Now remove the sublimation paper and allow the glass to cool at room temperature.
You will see a beautiful replica of your design on the glass.
Tips And Tricks For Glass Sublimation
Here are a few points to consider while doing glass sublimation to get the maximum result.
Brittleness is the biggest issue while doing sublimation on glass. It is necessary to use Teflon sheets above and below the

glass sublimation blank

to protect it from any damage. They also give a bright finish to your design due to their glass quality.

Always use tempered glass for glass sublimation. They are capable of bearing much heat and pressure without shattering.

The whole setup can be too hot after the process. Wear gloves when you are removing the arrangements after the heat press. 

Establish perfect settings for heat and pressure as high pressure or heat can damage the glass and less than enough pressure or heat can ruin your design.
FAQs
Can you sublimate on glass cups?
The answer to this question is yes. You can sublimate on glass cups. The whole process requires special and proper care. A smooth surface can be acquired by polymeric sprays which are necessary for sublimation on glass cups.
Can you Remove sublimation ink from mugs and t-shirts?
Can you sublimate on glass tiles?
Yes, but direct sublimation on tiles won't work because sublimation works best on polyester-coated materials. To sublimate on tiles, make sure they are poly-coated.
Can you sublimate on glass mugs?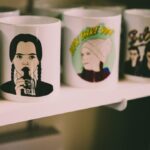 Yes, in fact, sublimation on glass mugs is very popular these days. People are getting their mugs customized according to their workplace or to gift them to their loved ones.
What should be the temperature for glass sublimation?
Glass sublimation temperature should be somewhere between 350- 400 degrees Fahrenheit.
Final Words
Be it for personal use or to start a business, glass sublimation is high in demand these days. So, the answer to 'Can you sublimate on glass?' is a big yes. Add these stunning decoration pieces anywhere from your house to your workplace and enjoy the beauty of these cute wonders.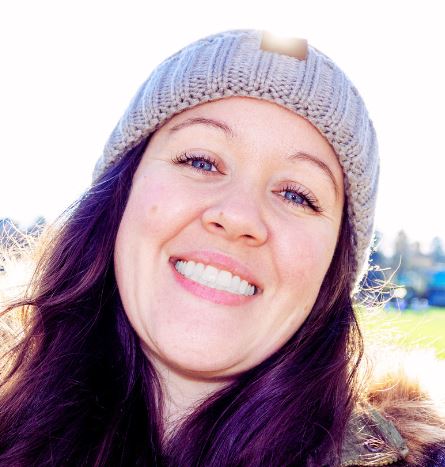 Emily loves making things special.
She's also a mom and a wife who enjoys crafting and runs a small business from her home. She knows that the little things can make a house feel like a warm and loving home. This belief has led her to explore the exciting world of sublimation, a crafty way to add a personal touch to just about anything. Her website shares valuable information about sublimation, her crafty ideas, and tips.