Printers are so common these days. But the best 13×19 sublimation printers have installed ink tanks in their system rather than normal cartridges which can save you up to 80%. The printers in this list are the best printers on the market both for businesses and homeowners because they are the most affordable and quality products.
These printers are also known as wide-format printers. They are usually used to print maps, banners, art, etc. The use of these printers is very common and as you know the more the product is common the more the market is full of it.
The range of these products is limitless, so if you're in the market for a new printer that prints 13×19 you will get very confused. Our job is to eliminate that confusion and help you decide which is the best of the best for you. 
Let us now get into the list, just remember one thing the list is not from best to worst. The list simply states all the printers that could be the right one for you, that's all.
List of Best 13×19 Sublimation Printers 
We have a total of 5 best 13×19 sublimation printers on the list and each one of them has its own unique selling point which one talks to you the best. If you only want to read details about a particular printer, click on its name below and it will take you to that section. 
Every printer mentioned in the list above is explained very extensively along with the pros and cons. So keep reading, you will surely get to know detailed information about these 13×19 sublimation printers.
When talking about printers Epson is a name you can't forget, for a long time they have been producing some of the largest and most reliable printers on the market. This is their newest model the Epson Ecotank ET-15000 and they have once again proved why they are one of the best companies in the world. 
This printer has it all. The best thing is the sublimation technology that allows the print to have a high definition of colors and it is just astounding. While every printer on the list has sublimation tech but Epson always outdoes itself.
The printer has an easy-to-use touch screen and also a very engaging UI. The most important factor is connectivity and this wide-format printer solves all the connectivity issues you might have, WI-FI and Ethernet both are supported by this device.
The printer can print up to 13×19 and can also be used for scanning, copying, and faxing. This printer can be used by both offices and homeowners. 
A major issue in this Era is fighting pollution. This problem is also solved by Epson because there are no cartridges in the printer. Instead of using the usual cartridges, Epson used ink tanks which are environmentally friendly.
It is very amazing to know that with every passing day fortune 500 companies are thinking about the environment which is inspiring. Even for small business owners to start caring about the environment more.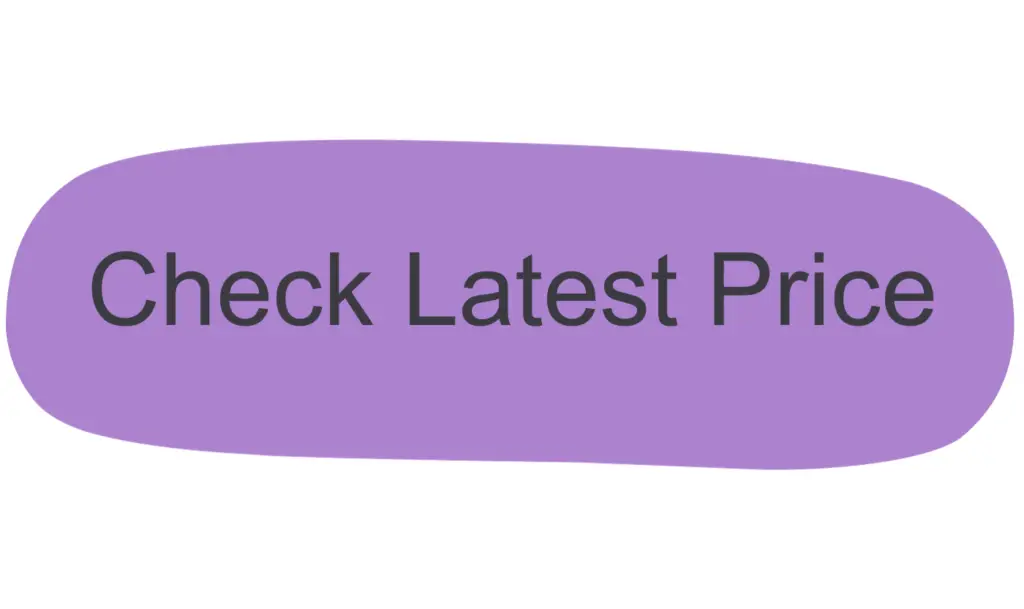 Now you might think that this article is sponsored by Epson but that's not true. The reason that you will find a lot of Epson printers in this list is that Epson makes some of the most outstanding 13×19 printers on the market.  
Anyway let's talk about the printer now, the printer was made by Epson. So, before we explain anything you already should have a vague idea of how good the quality will be but our job is to explain. The first thing that will catch your eye is the design. It just looks stunning and we are sure it will look the same in your house.
The print quality of this thing is also a thing to look forward to. The total amount of colors it uses is 6 and with its premium ink system the colors you get are sharp and vibrant with it you can print your colorful projects and even CDs which are quite amazing if we might say.
The most amazing thing about the printer is the amount of money it will save you. The printer has ink bottles that can print for up to 2 years. When the time comes to change the ink bottles it will save you up to 2000 dollars. This makes the printer the best choice for homeowners but it also can be used for small businesses.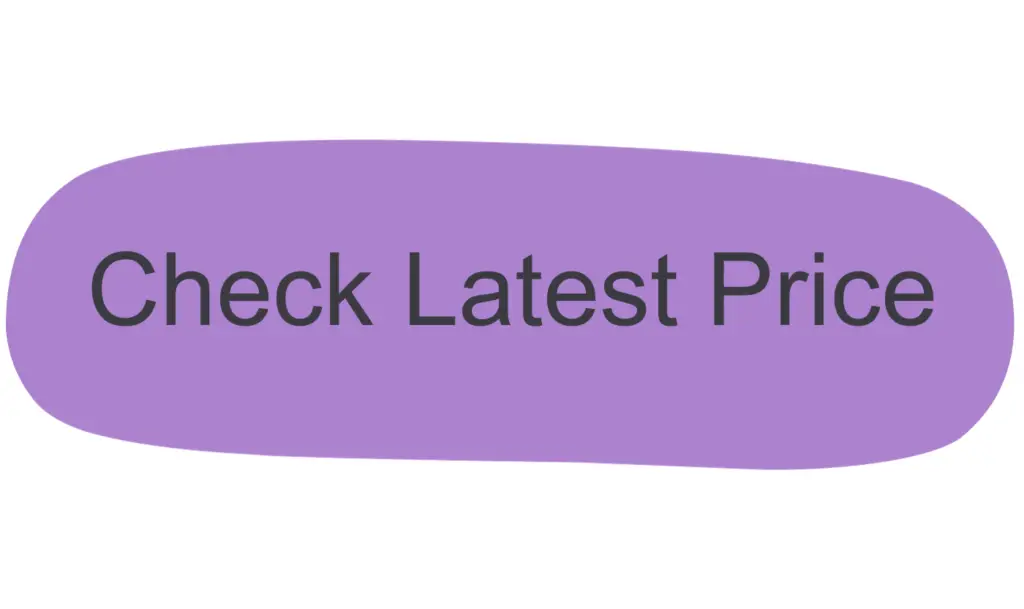 This is another Epson and by now you're thinking why is another Epson on the list the thing is that this just shows how good Epson really is. This is not the last one on the list, the next one is also from Epson so don't worry. 
The printer again has a very good quality build but the design is not that eye-catching if you are looking for performance then this one is also a beast like the others.
The printer contains a very engaging touchscreen with a colorful UI which allows the user to use the device very efficiently and easily. The UI is a good thing but the real thing is the print quality of the printer. The printer uses the Epson DURAbrite pigment ink system that allows the print to have a borderless and very vibrant look. 
The thing about this is the amount of money you can save. The standard cartridge system costs about 14 cents per sheet and the ink bottle system can save you about 80%. That means about 4 cents per sheet and that's not it with the help of ink tanks or bottles there is less waste discarded and less energy so it's environmentally friendly.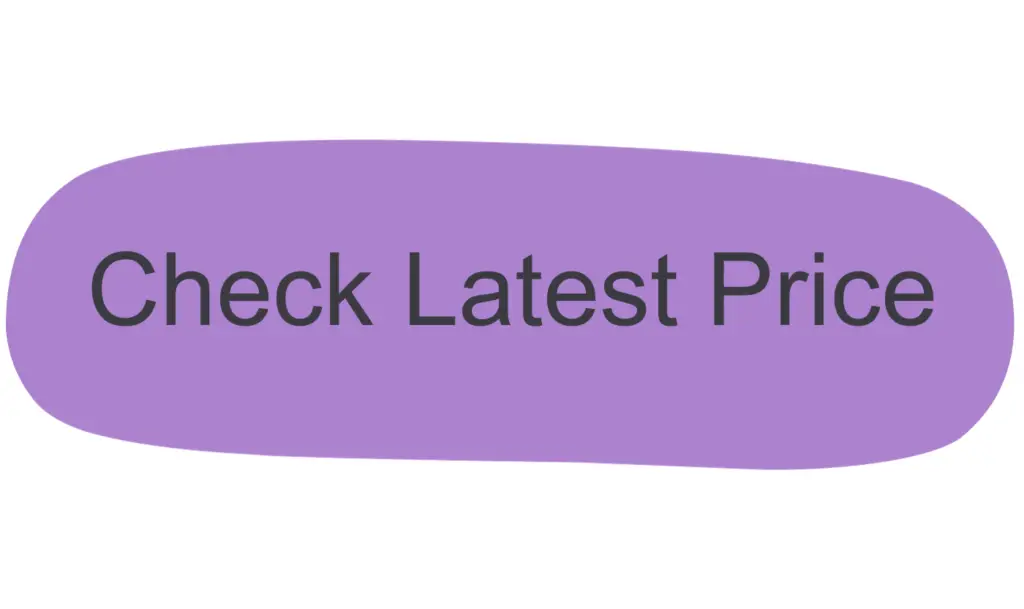 As we said before there is another Epson on the list. This one is not an Ecotank, it is WorkForce. The model is a new addition to their product line and this one of the printers has a very sleek design with its black color it just looks stunning.
Now let's talk about the specifications of the printer made for business use.
This is the first printer on the list that is specifically created for professional use and you will find out why in a second. 
The first thing you need in a professional device is efficiency and speed.
The system has these two things at its max. The thing that makes the system this fast is the PrecisionCore Heat-Free tech and the other is the Ultra inks building this system from the base with all this tech makes it one of the most suitable for businesses.
The printer can print very detailed canvas art and also documents in a very wide format. The printer also has a very easy-to-use navigation system with a 4.3-inch touchscreen and a very cool UI. 
The connectivity is also very reliable with both WI-Fi and Ethernet. You can easily pair the printer with any device, the printer is the best solution for your scanning, and copying, so the Epson WorkForce Pro WF-7840 sublimation printer 13×19 is just awesome.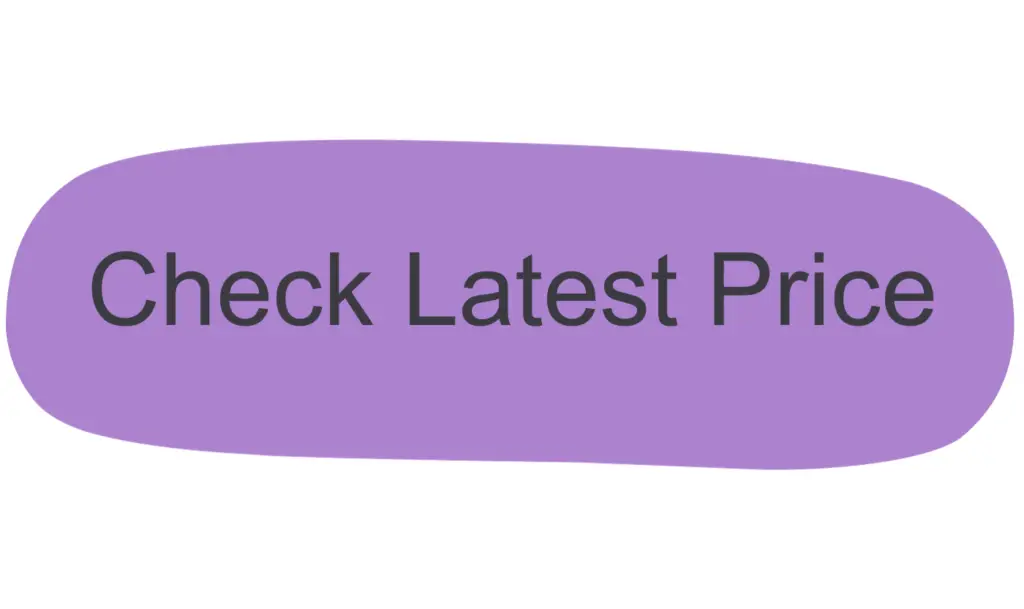 This is another name you can't forget when talking about the printing industry.  Sawgrass has been giving us one of the most amazing products of all time and the Virtuoso SG1000 is no different. The quality of the product is undoubtedly exceptional. Sawgrass SG1000 is one of the best sublimation printers that print 13×19. The design itself is very difficult to miss.
The printer also has a very engaging UI and with the help of the screen, you can adjust the design of the print before printing. The screen also makes the navigation of the system a lot easier for new users. 
The speed of the printer is also moderate but it can not be used for businesses as the speed per print is not fast as Epson printers. 
The connectivity is also very helpful because it can connect to both WI-FI and Ethernet besides that the printer also has a USB port to connect it to your PC. Overall the printer is very good to use and can print any of your projects with ease. Although it's not the best on the list.
What is the maximum size Sawgrass SG1000 can print? 
As stated by Sawgrass, the SG1000 can print up to 11×17″ but with a bypass tray you can print up to 13×51″ thus making it another sublimation printer that can print up to 13×19″.
The SG1000 utilizes SubliJet UHD sublimation ink for faster drying times with smooth, accurate color transitions that are sure to impress. Plus, you'll be able to adjust the resolution up to 4880 x 1200 dpi, meaning you can produce professional-quality photography prints right in your home or office.
In addition to its features, the SG1000 also comes with a full suite of software called Creative Studio that makes customizing images simple and efficient.
Finally, this machine comes with a two-year limited warranty from Sawgrass so you can rest assured that any technical issues will be covered if needed.
The Sawgrass SG1000 sublimation printer is an ideal choice for those wanting to transfer vibrant and long-lasting images onto a variety of substrates. This user-friendly machine features a host of intuitive features, making it easy to quickly create stunning prints without spending significant time learning the process.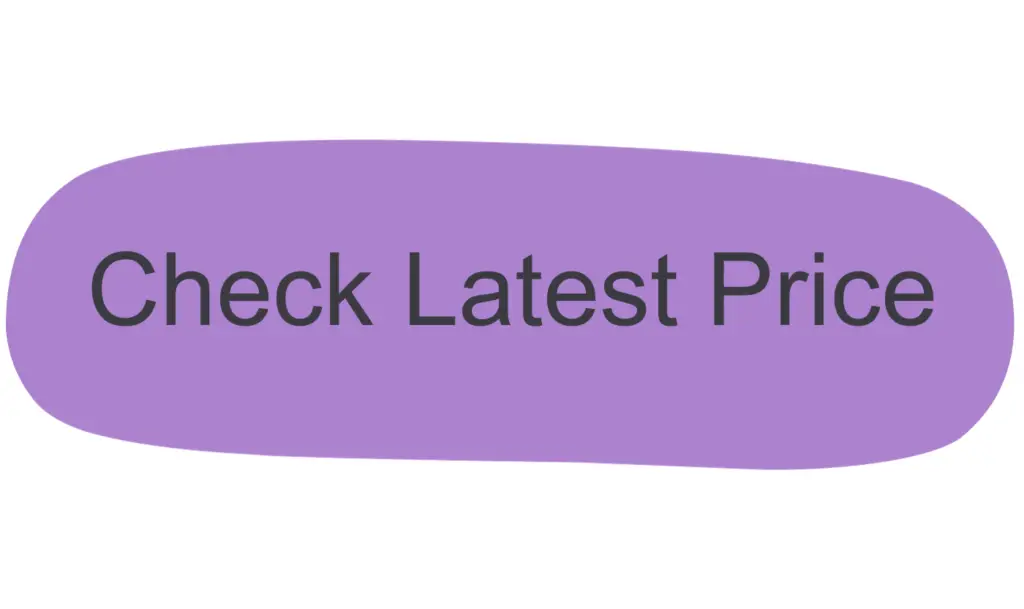 Buyer's Guide – The Most Important Things To Look For In a Printer 
Each sublimation printer on the list can be used by both homeowners and business owners but some of the printers are meant for business use only.
There are many techs being introduced in the tech industry and a few years back having a printer at your home or at the office was a very big financial burden because you have to change cartridges every few years and the cost can be very high and not all homeowners and businesses can afford that. 
13×19 Sublimation Printer – A Game Changer
For this purpose, the industry created ink tanks and these ink tanks can save you up to 80% of your money the standard ink tanks can print for almost two years.
All the other things like connectivity and touch screen all depend on your personal preference but we think that the ink tanks are the most essential thing. The environment is also affected by the ink tanks in a good way as there is less waste and less energy is consumed in creating ink tanks.
If you're in the market for a new 13×19 sublimation printer, you'll quickly discover that there are many to choose from and it can be tough to decide which one to buy.
Fortunately, I am sharing my recommendations with you here. My picks include both inkjet and laser printers, and while they may not be the most affordable ones on the market, they are all high-quality models that will print high-quality images and last you for years of use if you take care of them properly.
What Are The Main Types Of Best 13×19 Sublimation Printers?
In general, you'll be able to find three main types of best 13×19 sublimation printers:
thermal transfer (like inkjets)

solvent-based
Each type has its own merits, but a dye-sub printer is easily the most popular option.
In fact, there are no dye-sub options below $500 – these are intended for commercial use only.
If you need affordable printers, check out our guide on choosing the cheapest sublimation printers. 
If you need high-resolution and quality printing with an excellent color gamut, choose a dye-sub printer; if your budget is tight or your print volume isn't that high, choose a thermal transfer or solvent-based model instead.
Features To Look
You need to look for a few things when searching for a printer. 
The first is resolution. What size will you be printing at? If you're printing T-shirts, an 18 x 24 printer would be best. If you're looking to print posters, it's probably safe to go bigger than that (24 x 36). 
A large format printer can get expensive fast. For example, if you're planning on printing 10 shirts per month and want to do your own design work, it might make sense to invest in a smaller machine instead of spending $1000+ on something larger. 
Finally, what kind of paper are you using? If you plan on buying pre-coated paper from your supplier or already have some lying around from other projects, then most printers should work fine.
However, if you plan on using plain white or colored cardstock or something similar as your base material then make sure whatever machine you buy supports those types of papers before making any purchases! They'll save you time and money in the long run.
I have also published a detailed article on the best sublimation papers, you can read that, and it will help you a lot in selecting the sublimation paper.
How Much Will I Have To Spend On A Good 13×19 Sublimation Printer?
It all depends on what you are looking for in a printer. Most business-level printers cost upwards of $1000, while cheaper options start at around $250. We have covered most of these prices in our reviews and buying guide, so make sure to check them out before making your purchase.
Looking for something a little more personal?
There are lots of models for home use that typically run about $500 or less. If you're buying online, be sure to shop around prices that can vary widely between different retailers. If you're interested in learning more about how much money you should spend on a new printer, be sure to check out our sublimation printer's guide for beginners.
Why Are Some Prices Higher Than Other Prices?
When shopping for a printer, keep in mind that some companies may offer lower prices than others. However, some sellers offering low prices may also be selling printers with poor quality and low print resolution. 
In addition to paying attention to price, you should pay attention to reviews. If a company has many positive reviews on its products, it is likely they are providing high-quality printers at reasonable prices. 
Just have a look at the ratings of Epson EcoTank ET-15000, it has a quite good rating which is 4.4 out of 5, and ratings like that are considered good enough.
Also, prices do not remain the same, they constantly fluctuate with the rise of inflation and sometimes prices may get dropped which is most likely due to discounted sales by the seller which can be seen at the end of the year.
How Can I Keep My Best 13×19 Sublimation Printer In Great Condition?
Sublimation printer machines are a bit more complicated than traditional ones, which means they're more prone to breakdowns. In order to keep your 13×19 sublimation printer in great condition, it's important to operate it safely and according to instructions.
This ensures that you won't have any issues with parts malfunctioning and that your 13×19 sublimation printer will last for a long time. 
Fortunately, Epson printers come up with a warranty along with tech support too. So if you messed up something and don't know how to figure it out, their tech support will help you to fix it.
Bonus Tip 
If you are new to sublimation and want to test out different things like sublimation printers, you might be afraid to make a big decision like choosing a sublimation printer for it.
But wait.
If you have an Epson printer at home, you can also use it for sublimation if you don't want to buy a new one.
Ok, so how do you do it?
I have published a list of Epson printers that can be converted to sublimation, make sure that your printer name is in the list so you can move further and follow the instructions mentioned in that article.
Note: As I said earlier, Epson printers are backed up with a warranty, However, this warranty and tech support will be voided if you alter the printer for its normal use. If you convert your Epson printer to sublimation, there will be no tech support or warranty.
How Do I Print Using My Best 13×19 Sublimation Printer?
The first step is to prepare your artwork. It should be high-resolution, as well as vectorized if possible. Make sure that there aren't any objects overlapping each other (this can cause ink blobs) and check for unwanted gradients or patterns (they can get distorted during printing).
Once you've prepared your artwork, make sure that you properly adjust its size so that it fits on a sheet of paper when printed. There are several settings for each specific substrate on which you are going to print. 
For example, if you want to print it on mugs, you must print the image when the mirror box is enabled. If your sublimation design software has the option to select the substrate material, go for it.
Photoshop allows you to choose from so many options that are essential in sublimation printing. You can select whether it is ceramic, glass, or leather.
Our Top Picks 
The Epson EcoTank ET-15000 and ET-8550 are the best 13×19 sublimation printer for businesses because of the print speed and also the main thing is the affordable prices, not just the printer but also the replacement of ink tanks and of course you can't forget the atmosphere. 
All of the Epson EcoTanks are a great fit for your home and the reasons are the same as above. 
Conclusion
Sublimation Printing is one of the most widely used printing technologies. It is especially popular in industries where creative products are required, such as apparel and crafts. Printing with a high-quality printer will ensure that you get exactly what you want.
If a printer works well with your artwork, you'll get prints with vibrant colors and crisp details. The printers I listed above in the article are considered the best 13×19 sublimation printers each of which has some pros and cons too. 
So I hope you had a good time reading this article. If you found it helpful, make sure to share it with your friends. Keep Printing like that!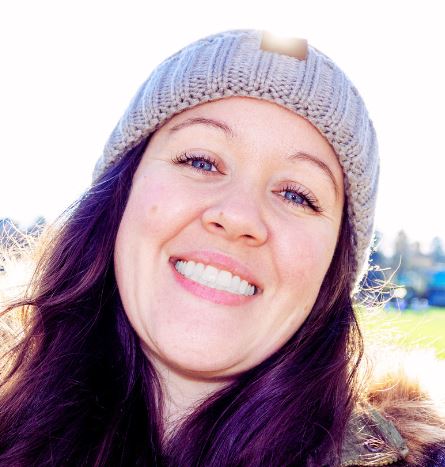 Emily loves making things special.
She's also a mom and a wife who enjoys crafting and runs a small business from her home. She knows that the little things can make a house feel like a warm and loving home. This belief has led her to explore the exciting world of sublimation, a crafty way to add a personal touch to just about anything. Her website shares valuable information about sublimation, her crafty ideas, and tips.