Most people who have been in the sublimation field are familiar with sublimation printers and they know what is good and what is not for their business.
That is why most people tend to go for Epson Sublimation printers.
Now you want to know why Epson Printers are so good for sublimation?
The reason is quite simple, they serve quality products that people like about their printers.
Not only that, but they also have a lot of other exceptional features which make it cool to be selected by the users.
Note: This post is neither sponsored nor a guest post. 
Epson Printers for Sublimation 
Epson is a really good brand when it comes to electronic devices such as scanners, printers, and projectors. They have been working on all aspects to make them superior to others.
I will talk about their printers, and why Epson printers are so good for sublimation.
Great Quality
Serving great quality to customers is always the company's first priority. It is the aspect that makes them popular among people.
Obviously, if a person is satisfied with a particular company product, he will recommend that to others too are in need of buying that.
So, this is the case with Epson too, their sublimation printers are of really great quality.
If you are our old visitor you know that we published a list of the best 13×19 sublimation printers and 4 out of 5 printers are from Epson in that list, this highlights how good their printers are.
Warranty + Technical Support
Epson Printers usually has a minimum warranty of 1 year and not only do you get a warranty period but also get technical support too.
In that period, if you encounter any technical problems or something is not working properly you can easily get help with them.
This is the feature I like because it helps newbies very much. Because if someone is not so expert in sublimation printing, he has to call an expert or technician to fix that, and doing that will definitely cost him some money.
Eco Friendly
Epson printers are also quite eco-friendly. Their EcoTank printers managed to lower the plastic population from landfills.
We all are aware of the rising population and so is Epson too that is why they have been working on environmentally friendly products that can be recycled.
Well, this feature might click environment-friendly users!
You will be happy to know what Epson aims to do in the next 30 years.
Learn more about their environment betterment missions here.
Ink Efficient
Ink replacement can be a headache when it comes to changing them frequently.
Also, you have to spend a few bucks on ink cartridges every time you change them.
If you had an Epson printer, you know this point quite well. Their printers really save you a lot of money in ink replacement. For example, the Epson EcoTank ET-15000 can save you up to 90% on ink replacement costs.
Equipped with the latest technology
Choosing a sublimation printer these days with old traditional technology does not make sense.
Epson printers are also ahead in this. You will find modern technology equipped in every printer.
These are the latest technology features they have in their printers.
Ink Efficient
Wireless Printing ( Wifi and Ethernet )
Touch Screen Display
Voice Activated Printing ( Google and Alexa )
Cartridge Free Printing
Eco-Friendly
What else you can do with Epson printers?
Well, here comes the bonus part.
Apart from the key features I described above, there is still a bonus feature that you will really like it for sure.
Do you want to start sublimation printing but don't have enough budget to go for a new sublimation printer?
Don't worry, If you have an Epson printer.
Why?
Because you can also convert your Epson printer to sublimation at a very minimal cost without any need of an expert or technician.
Yes, you read it right, you can convert it to sublimation even by yourself.
Conclusion 
So, after explaining all these aspects now you surely know why Epson printers are good for sublimation, and selecting this brand can prove to be good for you or not.
See our sublimation printers guide to go through each printer in d retail if you like to know details about printers. I have published great and authentic content on it.
If you have any questions about sublimation printing, feel free to ask me.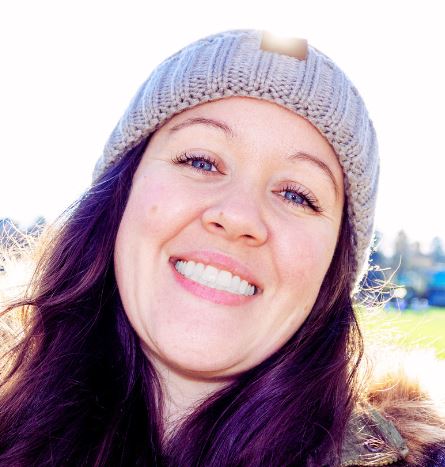 Emily loves making things special.
She's also a mom and a wife who enjoys crafting and runs a small business from her home. She knows that the little things can make a house feel like a warm and loving home. This belief has led her to explore the exciting world of sublimation, a crafty way to add a personal touch to just about anything. Her website shares valuable information about sublimation, her crafty ideas, and tips.