Have you ever seen a vibrant and eye-catching shirt, mug, phone case, or other product that looks almost too cool to be true? If yes, then it's likely you were looking at an item crafted using sublimation printing.
Sublimation printing is an innovative digital process that transfers images onto fabric or hard surfaces with permanent results.
Whether making gifts for your family and friends, producing items for the shop of your dreams, or just having fun experimenting with art projects, sublimation printing can definitely help you jump-start your creativity!
Sublimation Printing has many beautiful and fabulous ideas to recreate and nourish simple things. You can create so many different ideas with sublimation printing.
So, if you are a sublimation geek looking for sublimation printing ideas, this is the right article for you.
Without any further ado, let's jump to the main topic.
Best Sublimation Printing Ideas
Although there is no specific limit on how much you can create with sublimation printing, I am sharing with you some of the best ideas for sublimation projects.
If you're just starting out with sublimation printing, these 13 awesome ideas for sublimation products are a great place to start!
1. Create Customized T-Shirts
The first and most popular idea you can create with sublimation printing is you can create customized t-shirts with beautiful colors.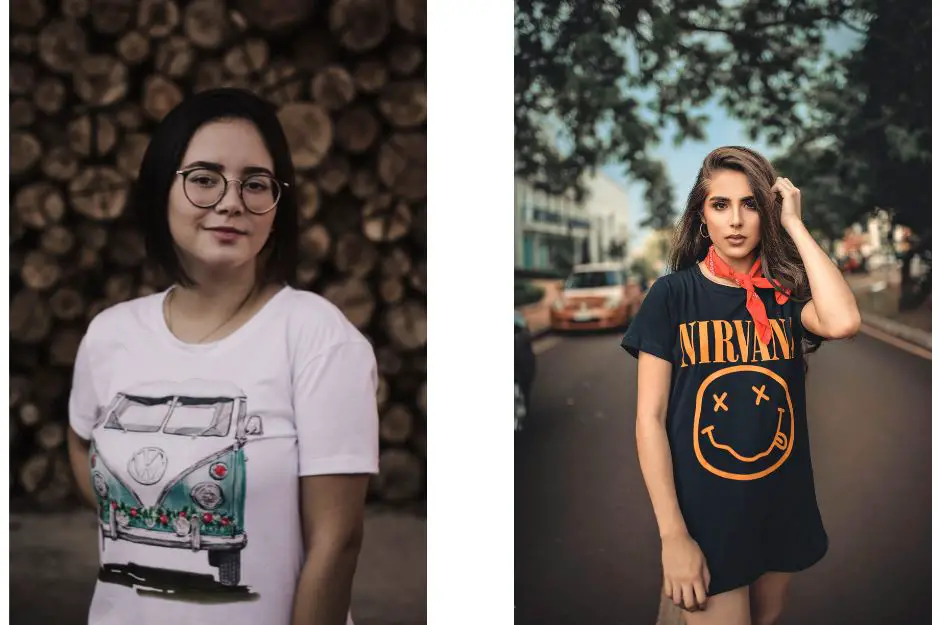 Sublimation printing is a great way to create custom t-shirts. With this process, you can get vibrant, full-color prints applied directly onto your shirt fabric, as well as detailed designs with intricate details and shading. This can be a great gift for your family or friends.
Sublimation printing is also very durable and won't fade or crack over time, meaning your design will last for years without needing to be replaced.
First, you have to create your design in any sublimation designing software and then print the design onto the sublimation paper to proceed further.
T-shirt sublimation is also known as fabric sublimation as t-shirts are made up of fabric. One thing I would like to say here is that not all fabrics are compatible with sublimation printing. So you might be thinking what is the best fabric or cloth for sublimation printing?
The best fabric for sublimation is Polyester as it provides a colorful and long-lasting result on sublimation printing.
So if you are looking for fabric sublimation you can start with t-shirt sublimation which has at least 50-60% polyester.
Apart from gifting these customized t-shirts to your friends and family. Customized t-shirts can also be brought to sale online too.
2. Customized Mugs and Cups
Coffee mugs are another great item to print with sublimation. We all gift mugs and cups to our loved ones and friends on their birthdays, but those mugs have readymade designs that most people already have.
You are bounded to select from available designs but in sublimation printing, you can create your unique customized design.
The process works well on ceramic materials because it allows you to achieve bright colors that don't wash away easily when washed or exposed to heat.
This makes sublimation perfect for personalized coffee mugs since they can be washed regularly without losing their vibrancy or color accuracy. Additionally, sublimation prints on coffee mugs tend to last a long time before they start fading or cracking.
Sublimation on mugs has spread really wide across all countries which is why If you don't have a sublimation printer at home, you can also do this by going to a photo studio where that provides customized mug printing services.
You can provide your custom designs and they will print that on your mug.
3. Customized Decoration Pieces
What's better than gifting someone a beautiful household decoration piece that they can place in their living room to enhance the beauty of their home?
Sounds right?
With sublimation printing, you can also create customized decoration pieces on glass and acrylic. Due to their transparency, beautiful designs on them look beautiful, and the beauty doubles when a beautiful light is placed in the background.
Sublimation on these materials is a great way to express your creativity.
4. Beautiful Leather Gifts
You have read that you can do sublimation on so many substrates but have you ever thought of sublimation on leather?
Yes, you can also do sublimation on leather. It requires faux leather with a quite low temperature ( 290°F ) as compared to the normal temperature for sublimation which is 400°F.
But what you can do with leather?
You can create customized beautiful leather key chains and everything which can be made of leather such as belts and wallets.
I think gifting someone a customized leather wallet is a great choice if you opt to gift someone a leather gift.
Leather wallets have always been popular items amongst many people thanks to their ability to store important documents securely whilst still looking presentable in a fashionable way and what better way top off such a fashion statement than by getting artwork printed on via a technique such as sublimating?
Not only does this method allow one to express themselves through custom-made artwork but it also ensures durability as well – adding more protection against wear & tear which may occur during regular usage!
5. Personalized daily life things
Do you know what I like about sublimation printing the most?
You are free to create anything and sublimate to almost anything that you want to.
Let's have an example of daily life things such as your socks, caps, and even your phone case too. You can create everything according to your taste with the help of sublimation printing.
It depends on people's personalities and tastes. Some people want colorful things around them while some want minimalistic designs in their daily life things.
For example, take a look at your phone case, are you happy with its design on it?
Most people will say yes but on the other hand, if you ask them do they want any customization on their phone case they would highly say yes.
It is because people are obsessed with customized things. One of the main reasons for that is they want what they needed.
6. Acrylic
Acrylic offers a range of advantages compared to other materials such as metals or wood reason why these materials have become very popular recently, especially amongst artists wanting to showcase paintings sculptures, etc in professional settings – however what truly sets acrylic?
Acrylic materials are especially well suited to this type of printing since they're able to withstand high temperatures without melting or distorting the image.
Additionally, since it's printed directly onto the material rather than being applied as vinyl or paint, it has superior durability against scratching or fading even when exposed to daily wear and tear.
Sublimation also offers greater flexibility when creating custom designs since you can print them in full color with no additional cost for each color.
Lastly, because it requires less material than other forms of printing and there's no waste after completion of the project, sublimation with acrylic materials is an economical way to produce custom products for businesses or individuals.
7. Placemats
Sublimation ideas of placemats are becoming increasingly popular among consumers as a way to jazz up their tables with fun designs and images. Sublimated placemats are made by digitally printing an image or design onto special transfer paper, then pressing that sublimation paper against the placemat material with a heat press.
The process results in vibrant colors that do not fade over time, making it perfect for decorating homes and businesses alike.
Sublimation products are also much more durable than traditional printing methods, as the ink is permanently embedded into the fibers of the material. This allows them to retain their look longer and still be easily wiped clean when needed.
Consumers can select from thousands of different designs and images to choose from, and can even customize their own placemats with photos or artwork to create something truly unique.
The possibilities of sublimation ideas for placemats are virtually limitless, allowing anyone to express themselves through this creative medium.
8. Pillowcases
Pillowcases are probably one of the best objects suited for having artwork done with sublimation due to their ability to hold onto color extremely well as compared to metal surfaces like those found on mugs or acrylics like picture frames – making this method perfect when it comes to displaying intricate designs while protecting them from any kind of fading due exposure over time!
Plus since pillowcases are typically used in places where people can see up close all the details put into them (such as bedrooms) having beautiful artwork printed via this method will definitely add more style points to any interior decor setup!
9. Tote Bags
If you're looking for an item that's both stylish and functional enough for everyday use then look no further than custom-made totes bags printed using the technique of sublimation printing!
Not only do these bags look great but they're also incredibly durable thanks to their water-resistant properties which prevent any water from seeping into your bag's print thus keeping your design safe from any possible damage due to water immersion – all while making sure you look fashionable along the way!
10. Phone Cases
Phone cases come in various shapes, sizes, and colors which make them ideal canvases for creative expression through artful designs created by creative individuals through sublimation printing techniques.
Through their vibrant colors which won't fade away easily plus their shock absorbent features making sure that phones won't easily break upon accidental drops – phone cases printed via sublimation will surely protect phones while looking stylish at the same time! This is a perfect gift for phone case lovers.
Read how you can sublimate on phone cases. 
11. Photo Frames
Photo frames are one of the most popular items for sublimation projects because of their ability to bring out colors that would normally not appear on other types of materials due to their unique heating process used during application.
With sublimated photo frames, colors stay true even after exposure to light or being washed multiple times – making them perfect for displaying your favorite memories in crystal clear quality!
12. Keychains
Key chains are also great items for sublimating. As they tend to be small and lightweight, they're easy to transport around with you and make a great gift item for friends and family alike.
Since key chains are often seen up close by the people who use them, having high-quality prints that are durable enough to withstand regular wear and tear is essential – this is where sublimation comes in handy!
13. Mousepads
Sublimation printing is an excellent choice for creating mousepads. As it uses heat to transfer the design to the material, you can get beautiful and precise results with little effort.
Mousepads are an ideal choice for sublimation printing since they are often used in places where people may be looking closely at the details of the design, so having vibrant colors and sharp lines will really make them stand out.
Conclusion
There is no limit to what you can do with sublimation printing. Whether it's a unique t-shirt for your wardrobe, customized mugs to give away as gifts, or coasters for your table tops, the opportunities are endless.
With sublimation print technology, beginners can create stunning finished pieces in no time at all. You can design a perfect gift as it offers an affordable and straightforward way to personalize objects that will last for years.
All the ideas mentioned above make excellent sublimation projects that allow anyone to apply their creativity while getting familiar with this technique.
Sublimation Printing has so much to offer in almost every aspect of life. Creating customized t-shirts and mugs can go as high as a full-time business.
So these were the ideas that will prove very beneficial for beginners who are getting into sublimation printing and willing to create personalized products. If you have any other ideas that we missed or you would like us to include them in the article, comment us down below.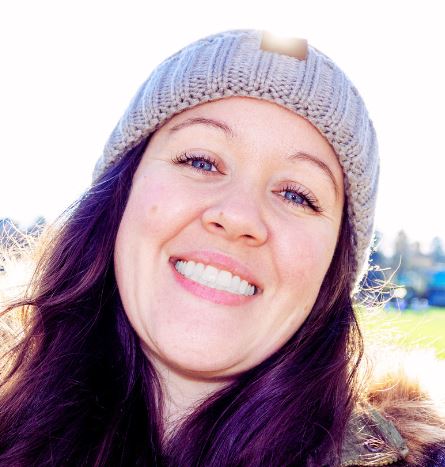 Emily loves making things special.
She's also a mom and a wife who enjoys crafting and runs a small business from her home. She knows that the little things can make a house feel like a warm and loving home. This belief has led her to explore the exciting world of sublimation, a crafty way to add a personal touch to just about anything. Her website shares valuable information about sublimation, her crafty ideas, and tips.