Sublimation printers are a great way to add vibrant color and design to your materials. With the help of sublimation printing, you can easily create eye-catching visuals that will stand out from the rest.
You can print on almost any type of material, including fabric, plastic, metal, paper, and more. This makes these printers incredibly versatile and ideal for a wide range of applications.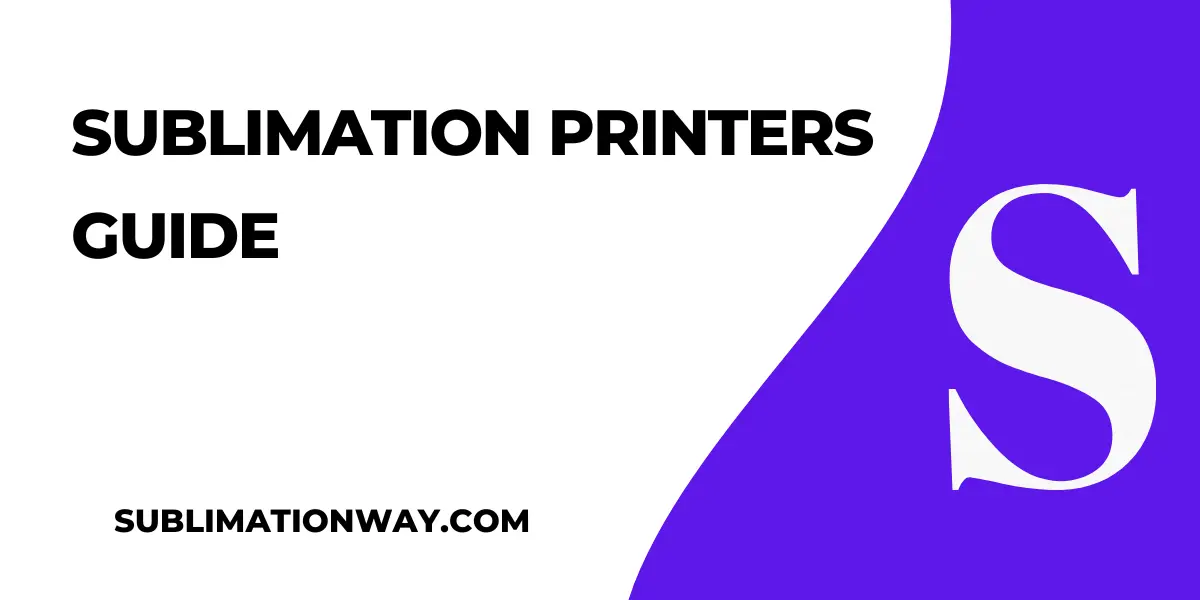 Our guide is dedicated to providing an extensive collection of articles about sublimation printers, covering everything from beginner tips and tricks to advanced techniques and troubleshooting advice.
We provide all the necessary information to help our readers make informed decisions when it comes to selecting a printer that fits their needs and budget. With detailed reviews of different models and brands as well as comprehensive guides on how to use sublimation printers effectively, there's something for everyone here!
Our selection includes detailed tutorials so even if you're just starting out with this kind of technology you'll still be able to get good results quickly and easily!
Read our thorough buying guide for sublimation printers to make the best choice. In every article, you'll find everything that you are looking for. Our guide includes the Pros and Cons of the product and a section where I'll explain to you, Why you should select a particular product.
So if you are looking for any kind or any size of sublimation printer, see our following articles. That will help you out for sure.
• 8 Best Epson Printers For Sublimation In 2022
• Top 10 Best Sublimation Printers For Beginners
• Top 5 Best 13×19 Sublimation Printers For Wide Format
• Epson Printers That Can Be Converted to Sublimation Printer
• Best 4×6 Photo Printers on the Market in 2023
• Epson EcoTank ET-15000 Sublimation Printer Review
• 5 Best 11×17 Sublimation Printers for A3 Printing
• Review of Converted Epson ET-2800 & ET-2803 Sublimation Printer
• Can Epson EcoTank ET-4800 be used for Sublimation?
• Epson EcoTank ET-4760 Sublimation Printer Review
• 6 Cheapest Sublimation Printers that are affordable
• Epson ET-2720 Sublimation Printer Review