To start off with sublimation printing, you need different sorts of equipment and the first and foremost is a sublimation printer. It can be quite expensive for someone who is just getting started with sublimation printing. So how you can do sublimation at a minimal cost?
Fortunately, there are some Epson printers that can be converted to sublimation printers easily. 
In this comprehensive article, you will get to know a step-by-step guide to converting your Epson printer to a sublimation printer and a list of Epson printers that can be converted to sublimation printer.
This conversion will also have advantages and consequences that I will explain to you.
Now let's get started!
First things first, Why Epson?
Even though several companies are manufacturing printers of all sorts, our options narrow down to Epson and Sawgrass when we talk about good quality sublimation printers.
Epson is one of the finest brands that manufacture printers. For beginners like you, we suggest not going for the expensive sublimation printers but rather having a look at what Epson printers can be converted to sublimation in 2023.
In this way, you don't need to buy a new sublimation printer, thus minimizing your printer costs too.
But before moving on the list, you first need to know what sublimation printing is.
What is Sublimation Printing?
Sublimation Printing is an advanced technique in printing that involves copying the print onto a special sheet of paper (sublimation paper) and then transferring it to the material you want the print on which can be a cap, t-shirt, or ceramic mug.
This process involves heating the ink until it is fully integrated into the material we want to have the print on.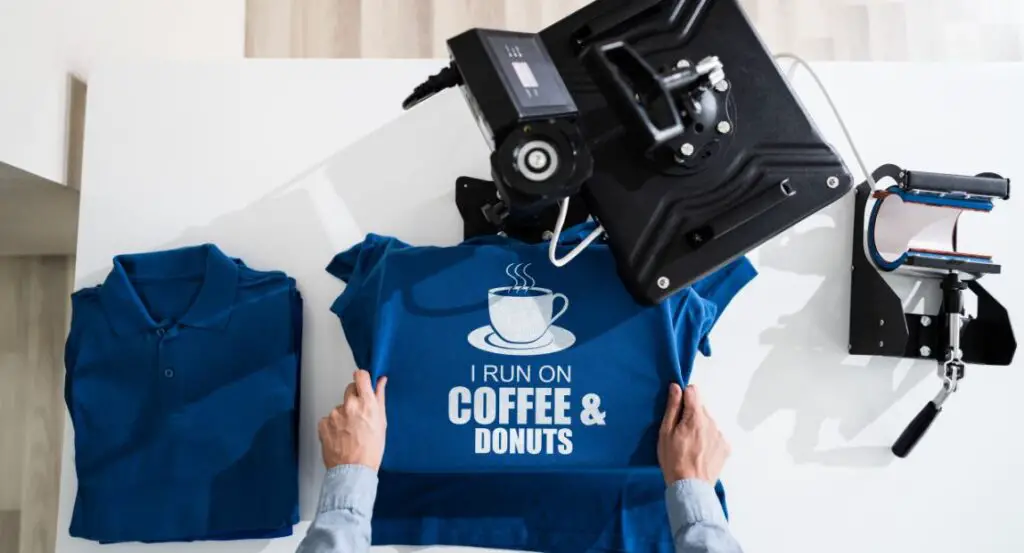 It requires special inks that are called sublimation inks which are more expensive than normal inks. That is why, the sublimation prints last longer than general prints and will not wear off, crack or peel easily.
Can You Convert an Epson Printer to a Sublimation Printer?
Before moving on to the list of printers that can be converted to sublimation, you first need to know if it is really possible.
Can you really convert your Epson printer to sublimation?
 Yes, you can easily convert your Epson printer to a sublimation printer by making a few changes to the printer's default ink cartridges. 
All Epson printers can be used for sublimation, which comes with a label or is named for sublimation. But what about those that are not designed for sublimation? 
You can convert them to a sublimation printer simply!
Epson EcoTank vs WorkForce for Sublimation Printing
As you all know there are two quite famous printer series by Epson when it comes to sublimation printers.
EcoTank Series 
WorkForce Series
The procedure of converting the Epson EcoTank printers to sublimation is very easy however the workforce printers for sublimation require a bit more changing.
For EcoTank Series printers, conversion is really simple. All you need to do is convert the printer by using sublimation ink rather than cartridges for general-purpose ink. That's it!
And what about the WorkForce Series?
They require sublimation ink and cartridges that can be filled using a syringe. In short, you have to replace the cartridges and replace it with the sublimation ones.
Summary
So, the Epson EcoTank printers are the easiest ones to convert to sublimation but that doesn't mean you can't use workforce for sublimation. You can use both, EcoTank and WorkForce for sublimation after converting. 
What Epson Printers can be Converted to Sublimation? 
Alright, so you learned about the Epson printer series that can be used for sublimation but what about the printer types?
Because Not all printers can be used for sublimation. So here is something that you need to know before converting your Epson printer to sublimation.
The first thing you need to understand about printers is print heads. The two print heads are:
Thermal Print Head
Piezo Print Head
Thermal Print heads work by heating the ink into vapors and then that vapor is forced out to the chamber where it shatters. So, Printers with thermal print heads will not work for sublimation.
Whereas, Piezo Electric Element is powered by voltage and contracts when voltage is supplied to it. A vibration plate is paired with this piezoelectric element. So it ejects ink very precisely at a great speed.
The Nozzles eject ink with so much precision and accuracy at a speed of 40,000 times per second. These printheads are much more durable and provide great printing speed.
So printers with piezo print heads will work for sublimation printing whereas printers having thermal print heads can't be used for sublimation. 
That's the only major thing you need to need to look at.
You can learn more about these printer thermal heads here.
List of Epson Printers That Can be Converted to Sublimation Printer
We have listed down the Epson printers that can be used for sublimation printing. Have a look at the details we have mentioned that will help you decide which of these Epson printers you want to purchase.
Epson EcoTank ET-2800
Epson EcoTank ET-3830
Epson WorkForce WF-7840
Epson EcoTank ET-4800
Epson WorkForce WF-7820
Epson EcoTank ET-5800
Epson EcoTank ET-15000
Epson WorkForce WF-7210
Epson EcoTank ET-16000
Epson EcoTank ET-8500
Epson EcoTank ET-3710
Epson EcoTank ET-4760
Epson WorkForce WF-7610
Epson EcoTank ET-2803
Epson EcoTank ET-8550
Epson WorkForce WF-4720
Epson EcoTank ET-2760
Epson EcoTank ET-3760
These are the Epson printers that are available and are not discontinued yet. You can easily buy them online through their official website or e-commerce websites.
The ET-2800 is the cheapest printer from Epson that can be converted to sublimation, however, there are some printers that cannot be converted.
In simple words, they are sublimation-ready. The Epson EcoTank ET-8550 and ET-15000 are the top-notch models from Epson that are best for sublimation.
They have plenty of features to offer such as high ink efficiency and the ability to print up to 13×19. You can read more about the ET-15000 in this detailed review.
However, if you are not willing to print large prints and are interested in small printers that can print at small sizes, you can read about portable printers here.
Epson WorkForce Printer For Sublimation 
As I already described earlier the conversion process is pretty easy in EcoTank Series and a large number of Epson EcoTank printers can be used for sublimation.
However, the WorkForce Series needs some additional changes due to which many people are confused if their workforce printer can be used for sublimation or not.
Many people search for this query with their model number. The most asked one is about Epson workforce WF-4833 because there is not much information available on the internet. So I thought it helpful to answer this one briefly.
Can Epson WF-4833 be used for sublimation?
The Epson WF-4833 is an All-in-one printer that is loaded with all the basic features and the interesting part is it is a budget-friendly printer from Epson.
 Although the Epson WF-4833 is not designed for sublimation but it can be converted to sublimation. Therefore, the Epson WorkForce WF-4833 and WF-4830 can be used for sublimation printing.  
So, you can say that the WF 4833 is a great choice for beginners who can't afford expensive sublimation printers.
Related: Can Epson EcoTank ET-4800 be used for Sublimation?
Here are some of the Epson WorkForce models that you can convert to sublimation.
Epson WorkForce WF-4833
Epson WorkForce WF-3820
Epson WorkForce WF-7845
Epson WorkForce WF-4820
Epson WorkForce WF-2830
Epson WorkForce WF-3620
Epson WorkForce WF-2850
Epson WorkForce WF-7720
Epson WorkForce WF-7210
Epson WorkForce WF-7610
Epson WorkForce WF-7840
Epson WorkForce WF-3720
Why you should convert your Epson Printer to Sublimation?
This is a very common question asked by sublimation geeks what are the benefits of this conversion?
There are two major aspects, that are the reasons why people convert their printers to sublimation.
1. Pricing 
A pure sublimation printer usually costs around $500-800 and for beginners, this can be a difficult task to buy a sublimation printer. That is why they opt for converting their home printer to sublimation.
As this process is really cheap to convert this not only works as a sublimation printer but also saves you money too. If you convert your Epson printer to sublimation you can actually save up to 50% of a printer that is designed for sublimation.
2. Minimize the Risk 
Many people hop onto this field just for fun but some people really want to consider it as a business and it is a considerable thing too.
If you are unsure about how things work in sublimation, you are afraid to invest a big amount in a pure sublimation printer. However, if you don't have enough budget, you can convert any ecotank printer to sublimation just by adding the sublimation ink.
In this way, it will only cost you around $30-40 for the sublimation inks and you are ready to start sublimation printing.
But that doesn't mean, it is too good. Yes, it is good but it has some drawbacks too, you will find out later in this article.
3. Sublimation Ink
Epson recommends you to use their original ink for the best possible results but that doesn't mean you can't use any other inks. If you cannot afford the Original Epson Ink, you can go for other ones, but it should be good quality sublimation ink.
Several brands manufacture sublimation inks. Printers Jack and Xcinkjet Sublimation Ink are some good inks that you can use. 
Why Epson Printers are Best for Sublimation?
The use of the right printer can take sublimation quality to another level! There are many printers on the market, but we are going to tell you some reasons why Epson Printers make good sublimation printers. 
Epson printers use pigment-based inks, which means that once you print a design onto fabric or paper, it will never fade; even if you don't wash your item for a long time.
Laser printers use dye-based inks, so be careful with them when printing on items that you want to last a long time and don't plan on washing right away—they can fade over time.
Epson printers are excellent and affordable, so they're the perfect printer for any budget. The company makes both consumer and professional models of inkjet printers that produce high-quality prints at affordable prices. 
Is There Any Disadvantage of Converting Epson Printer to Sublimation Printer?
 Converting your Epson printer to a sublimation printer alters the way of working it is designed for. As the default ink is replaced with sublimation ink. So, if you convert your printer to sublimation, your printer's warranty will be canceled. 
Not only that, there will be no tech support too.
You can check your Epson printer warranty on their website.
Select your country of purchase and then enter your printer's serial number.
But doing so will save you good money because a good sublimation printer costs somewhere between $400-800 and not everyone can afford it when they are just new to this.
So, if you are sure about what you are doing or you know how things work then you can convert your Epson printer but keep the consequences in mind too.
Epson Sublimation printers come up with a brand warranty of 1-3 years ( varies from model to model and country ). So I would recommend you to go for a pure sublimation printer as there will be tech support and warranty too.
But if you don't have enough budget for it, you can go for an Epson converted sublimation printer at your own risk.
FAQ's
Here are answers to some of the most asked questions by people who are interested in converting their Epson printer to sublimation.
Which Epson printer can be converted to sublimation?
You can convert some Epson printers for sublimation by replacing regular ink with sublimation ink cartridges and using sublimation paper. But first please check if your specific Epson model is compatible. After that, you have to buy the right sublimation ink and paper and then follow the instructions to install and adjust the settings. Remember that converting may void the warranty, so proceed carefully and check with sublimation supply vendors for the latest information.
Does Epson make a true sublimation printer?
Yes, there are two models of Epson Printers SureColor F170 Dye-Sublimation Printer and the SureColor F570 Pro. These two can be used for sublimation without any converting.
Conclusion
Epson printers that can be converted to sublimation printers are beneficial in numerous ways. First of all, you do not have to spend money on pure sublimation printers.
Your printer can become a multipurpose printer as well and it lets you experience what sublimation printing is, giving you hands-on experience before you buy a sublimation printer.
You can easily convert an Epson printer to a sublimation printer by the steps mentioned in this article. I hope all of your doubts are cleared by now. 
If you have any questions about converting your Epson printer to sublimation or facing any problem in sublimation, don't hesitate to ask me in the comments.
Thanks for reading. Have a Nice Day!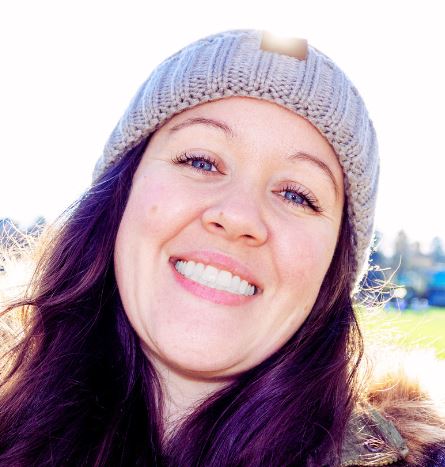 Emily loves making things special.
She's also a mom and a wife who enjoys crafting and runs a small business from her home. She knows that the little things can make a house feel like a warm and loving home. This belief has led her to explore the exciting world of sublimation, a crafty way to add a personal touch to just about anything. Her website shares valuable information about sublimation, her crafty ideas, and tips.