Sublimation is an exciting printing technique that utilizes heat to transfer vibrant, colorful dye onto a substrate. It produces high-quality prints that can be personalized.
Sublimation printing works perfectly fine on vast kinds of substrates such as ceramic mugs, glass, or even acrylic. But have you ever wondered if can you sublimate over sublimation?
Well, wonder no more! In this blog post, we'll explore the science behind this phenomenon to see if it's possible.
Spoiler alert: It is! So read on to learn more about how you can sublimate over sublimation.
Can you sublimate over sublimation? 
 Yes, you can sublimate over sublimation but you need to make sure that the background of the substrate must be white or plain and the existing print must contain one color only.  
The reason why you can sublimate over sublimation is quite simple. If your previous sublimation print was done nicely then the second print would also be fine.
But, here's what you need to know before doing sublimation in layers. If you follow the guidelines I provided in this article, your layered sublimation will be absolutely perfect.
However, if you want to do overlapping sublimation over previous prints then the results you get may not be as you expect them to be.
Let me share an example of both of these scenarios.
Suppose, you have a beautiful t-shirt with an image sublimated on it. Now, you want to add a caption or any other design that is not over the existing design. You can do that very easily.
This method works fine like a charm and you won't end up messing up the prints.
However, on the other side, say, you have a t-shirt or a cap that has a colorful image sublimated on it. Now, you want to sublimate a new design on it. So, this is overlapping and due to the previous colorful print, the result will not be that much good.
Why? 
Because the colors from the previous print might get mixed when heated with the new print causing bleeding of colors.
I would not recommend you to do this. Do this only for experimental or fun purposes.
How to sublimate in layers? 
Before moving towards, the procedure, there are two requirements you need to double-check.
1. Background must be white
Your substrate background color must be white. If it is not, you can use any other color but it must be of one color.
For example, if your t-shirt is yellow, then it must be a plain yellow color. See the image for a better understanding.
2. Previous Design contains one color 
Your existing sublimated design may not contain more than one color as there are pretty high chances of color bleeding when it is heated in the heat press.
So your existing design must contain one color.
See this image.
Now that you have read the requirements, you are clear to engage with sublimation in layers.
Step 1. Precisely place your substrate in a heat press, let's consider a t-shirt.
Step 2. Close the heat press for a few seconds ( 5-10 ) to remove any kind of moisture and wrinkles.
Step 3. Place your new printed design on the substrate where you want it to be.
Step 4. Stick the sublimation paper with heat-resistant tape to keep the design in place.
Step 5. Now cover the previous design with a simple paper or butcher paper.
Step 6. Close the heat press for 40-60 seconds depending on the material.
Click here to read the heat press temperature and time settings for all kinds of substrates.
Step 7. After the timer hits zero, take out your substrate and remove the sublimation paper.
Congratulations! You have successfully sublimated over sublimation.
Can you sublimate twice on a tumbler?
Creating custom tumblers with the sublimation printing method is a great way to make your products stand out! Whether you are using vinyl over sublimation, or directly sublimating onto a blank tumbler, there are countless ways to make a one-of-a-kind design.
But
Would it be possible to sublimate twice on a tumbler? It turns out, with the right workflow procedures, you can sublimate twice on a tumbler!
Sublimation is a popular printing technique that not only embeds the design into the material but also gives it a smooth finish.
Before beginning the sublimation process, you want to make sure to pay attention to the temperature settings of your heat press. Too high of temperatures will cause scorching and ruining of your substrate.
So keep the temperature low to avoid spoiling the existing design.
If done correctly though, this double printing process on the tumbler is an excellent way to get extra longevity in the life of your design and save time in creating unique originals!
Sublimating over sublimation on tumblers can help you produce eye-catching creations that will have people marveling at your work!
Conclusion
As it turns out, you can sublimate over sublimation! This means that if you have a design that you want to renovate with a newer one, you can do that without having to worry about color mixing problems.
This is great for crafters who want to save time and achieve the best results possible. So now that we know this trick, let's get out there and start crafting some amazing tumblers!
While you can sublimate more than once, it's not recommended to do so on the same item. Sublimating twice on a tumbler will result in a lower-quality print. If you're looking for the best possible outcome, stick to sublimating once.
With sublimation, the only limit is your imagination!
Thanks for reading!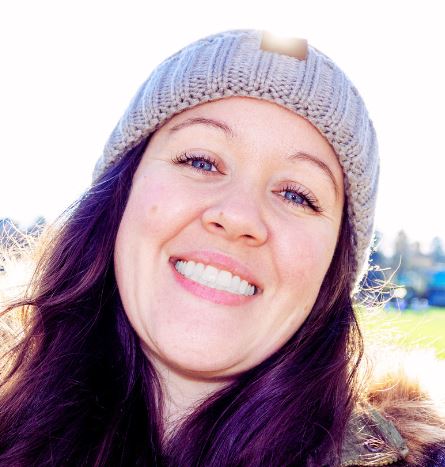 Emily loves making things special.
She's also a mom and a wife who enjoys crafting and runs a small business from her home. She knows that the little things can make a house feel like a warm and loving home. This belief has led her to explore the exciting world of sublimation, a crafty way to add a personal touch to just about anything. Her website shares valuable information about sublimation, her crafty ideas, and tips.