If you're looking to purchase a printer for sublimation, you've likely come across the Epson EcoTank ET-4800. This model is becoming increasingly popular in the printing community due to its ability to produce high-quality prints at an affordable price.
But Is it sublimation ready?
Can Epson EcoTank ET-4800 be used for sublimation?
Let's take a closer look. As in today's article, I will be sharing a complete detailed review of Epson EcoTank ET-4800 and how you can convert it to sublimation.
Glimpse of Sublimation 
Sublimation refers to a type of printing method where dye is transferred from a solid form (such as special ink cartridges) onto a surface like fabric or plastic. This is done by heating and applying pressure to the material so that the dye particles form permanent bonds with the substrate.
The result is an incredibly vibrant and detailed image that won't fade over time.
Epson EcoTank ET-4800 for Sublimation
What's in the box
Epson EcoTank ET-4800 Printer
User Manual/Guide
CD ROM for Printer Setup
4x Epson 522 Ink Bottles ( CMYK )
Power Cord
The Epson EcoTank ET-4800 is a great choice for sublimation printing due to its wide range of features. The printer also has a 4-in-1 functionality that allows it to copy, scan, and fax in addition to printing. This makes it versatile enough for all your office needs.
Large Ink Tanks 
The ET-4800 also boasts a large ink capacity with its integrated refillable ink tanks, which can hold an impressive 65ml of dye sublimation ink. This means you won't have to bother refilling the ink often, giving you more time for other tasks.
Borderless Printing 
Furthermore, the printer offers borderless printing up to 4 x 6 inches, enabling you to create detailed images without worrying about cutting off any edges.
High Resolution 
In terms of quality, the ET-4800 uses Epson T522 Inks with 4 different color channels (CMYK)  and a resolution of up to 5760 x 1440 dpi for razor-sharp text and vibrant colors that last over time.
With quality sublimation inks, this printer will make sure your sublimation prints look good for years.
Built-in ADF ( Automatic Document Feeder ) 
The printer also includes an auto-feed function which makes it easy to print multiple items in bulk without having to manually feed each one by hand.
Finally, the EcoTank ET-4800 is equipped with Wi-Fi capabilities allowing you to connect via mobile devices or computers directly for hassle-free printing. It even comes with additional software such as Epson's Smart Panel print app so you can print photos from anywhere or turn them into beautiful memories with just a few clicks.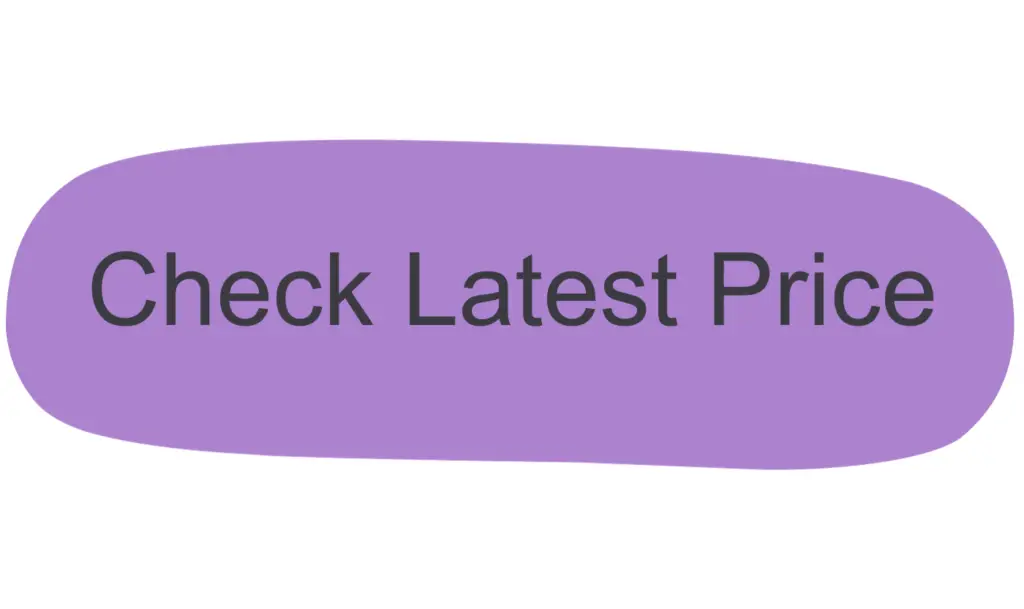 All these features make the Epson EcoTank ET-4800 an ideal choice for anyone looking for reliable and high-quality sublimation printing at home or in their office.
So, can Epson EcoTank ET-4800 be used for sublimation?
The answer is yes! This model comes preloaded with Epson 522 ( CMYK ) ink so you just need to replace that ink with sublimation ink.
Because the Epson EcoTank ET-4800 is not sublimation-ready, you have to convert it to sublimation first. Once you have converted, you can use the ET-4800 for sublimation.
You can also check out our comprehensive guide on choosing the best sublimation printer.
How to Convert Epson EcoTank ET-4800 to Sublimation?
Converting your ET-4800 to sublimation is pretty easy. There are just a few things you need to keep in mind and you are good to go.
In order to start the conversion process, you need to make sure that you have all the required tools for it.
Tools needed to convert the ET-4800:
Sublimation Ink 
Syringes 
Step 1. Open the sublimation ink bottle and put the syringe needle in it.
Step 2. Fill the syringe with sublimation ink and unload it into the printer's tank.
Step 3. Repeat the same process for all colors ( CMYK )
Congratulations! You have successfully converted your Epson EcoTank ET-4800 to sublimation and now you just need to set up the printer. 
Follow these settings to make your printer ready to print.
Epson ET-4800 Sublimation Printer Settings
Following are the few steps you need to go through before you can start using your printer for sublimation.
1. Charging the Ink 
When you fill the ink for the first time, the printer starts charging the print heads. You might have noticed that your printer makes some noise and the power button of your printer is flashing.
What does it indicate?
The flashing light on the power button indicates the charging process is going on and once it is completed, the light will stop blinking.
Usually, it takes several minutes, in most cases, it is between 10-15 minutes but it varies from printer to printer too.
For example, the time mentioned on the ET-4800 manual for charging the ink print heads is 11 minutes. So keep an eye on your printer's manual for more information.
If your printer print heads stop moving or making noise and the charging process has not been completed yet, wait for the time mentioned in the user manual. After that restart your printer, if the charging is still in progress, you should contact Epson Support.
You will also see a drop in ink tanks after the charging process completes.
2. Initial Setup 
Now you can proceed to the initial setup of your printer, all you have to do is just follow the instructions provided by the printer.
For example, the printer prints a sheet of paper and asks you to check the quality and see if there is something missing or color is not good.
If you notice any missing sections or colors, tell the printer that this specific section is not good. It usually has numbers to indicate, so all you have to do is just tell the number to the printer.
3. Install Software/Drivers 
Epson printer usually comes with a CD that has software in it. If your laptop or PC has a CD ROM, you can put the CD in it and can install the software.
But if you don't have CD ROM, you can download the drivers from Epson Website too.
Go to this page and select your operating system.
After selecting the OS, hit Go and you will be taken to this page from where you can download the drivers and utilities package.
The Downside of Epson ET-4800 
The only downside of using this printer for sublimation is its relatively slow speed compared to other models on the market, but if you're willing to sacrifice some speed for quality then this isn't much of an issue.
The print speed of Epson ET-4800 for Black color is 10 ISO ppm and for color, it is 5 ISO ppm. 
In addition, if you're looking for more speed then you may want to consider investing in higher-quality sublimation paper as this will help increase your print quality significantly.
Should you really get ET-4800 for Sublimation?
If you are just getting started in sublimation printing there are tons of cheap sublimation printers available out there such as Epson EcoTank ET-2803, ET-2760, and ET-4800 too.
They are not only easy to afford but also provide pretty decent print quality and come with all the basic required functions. Some of them also have the latest printing features Built-in ADF ( Automatic Document Feeder ) h as Voice-activated printing.
But if budget is not a major issue for you, then you should consider a reliable sublimation printer.
I would say that Epson EcoTank ET-15000 and ET-8550 both are great sublimation printers. Although they are a bit expensive, the output they provide justifies their price.
Both these printers can print up to 13×19″ and are high ink efficient too.
What kind of paper can be used in Epson ET-4800? 
If you wish to use your ET-4800 for normal printing, you can use normal paper sheets. But if you want to use it as a sublimation printer, then you have to use good quality sublimation paper along with that.
During the initial setup, you can use normal paper sheets, but for proper sublimation printing, do not use normal paper, always prefer good sublimation paper.
You can use A-Sub or Hemudu Tale Sublimation papers for better results as they are one of the best sublimation papers available out there.
Can you use the ET-4800 sublimation printer for regular printing?
No, the Epson ET-4800 sublimation printer cannot be used for regular printing. A sublimation printer is specifically designed to output a design onto specialty paper or other materials through the process of sublimation.
This involves transferring dye directly from solid form into gas form, which is then absorbed into the fabric or paper substrate. This type of printing is best suited for custom t-shirts and logo apparel, as well as mugs, mousepads, and other promotional items.
It is not suitable for standard paper printing since it requires specialized materials that are made to accept the ink in this manner. Additionally, colors produced with a sublimation printer tend to be much dull than those created with an ordinary inkjet printer.
Because when the printed design is placed in a heat press, the ink gets heated and becomes brighter.
Final Thoughts
In conclusion, yes – the Epson EcoTank ET-4800 can be used for sublimation!
Since the ET-4800 is a budget-friendly printer, it is also one of the best Epson sublimation printers, making it ideal for those who are just getting started with this type of printing technique.
So if you're looking for an affordable way to jump into sublimation printing, then the Epson EcoTank ET-4800 could be just what you need!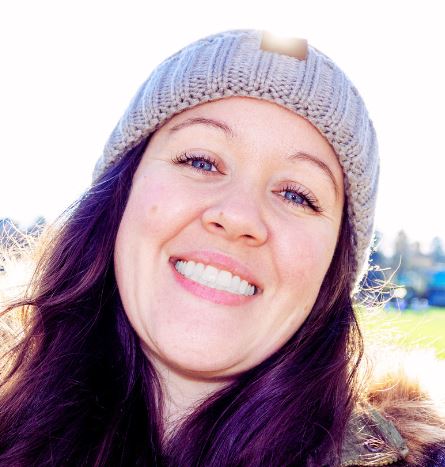 Emily loves making things special.
She's also a mom and a wife who enjoys crafting and runs a small business from her home. She knows that the little things can make a house feel like a warm and loving home. This belief has led her to explore the exciting world of sublimation, a crafty way to add a personal touch to just about anything. Her website shares valuable information about sublimation, her crafty ideas, and tips.