Which sublimation design software is best for your printing?
Whether you are a design student working on a printing project or an entrepreneur planning to step up in the mug and shirt printing business, the right design software is essential for you.  
Here the creativity and perfectness of design will come into play.
For super precise design and vast options, you must pick the best sublimation design software for printing.
Sublimation printing over mugs, pillows, t-shirts, and much more has gained tremendous popularity over the years. With so many people offering customizable designs and personalization options, it is hard to beat the competition.
We have brought you some of the best sublimation design software available that will not only enhance the quality of your design but will also save you money and time for a smoother workflow.
Why Sublimation Printing? 
For acrylic or canvas printing, there are other printing options like screen or digital printing available so why opt for the sublimation printing process?
Well although the process a little bit complex here are some reasons for giving it a positive edge over other options:
The initial investment to set up a sublimation business is minimal. You need a sublimation printer, ink, and sheets on a budget and then you can start your small business without any hassle.
In sublimation printing, you can customize any design according to your wish, plus the design options are limitless, and you can use your full creativity and print without any issues via sublimation printing.
Coming to quality, sublimation prints have higher resolution, colors are bright and accurate and the printing is remarkably durable. It won't fade or peel with a wash or use for years.
With sublimation printing, you have a wide variety of surfaces for printing. Mugs, garments, plastic sheets, ceramic, or tiles can print over anything easily.
Sublimation design software allows you to quickly and easily create t-shirt designs that look great, making this type of printing an ideal option for many businesses, organizations, and individuals. 
However, not all sublimation design software is created equal; there are different features and capabilities to consider depending on your business's needs.
We will walk you through the features you need to keep an eye out for in any sublimation design software you're considering as well as showcase our five favorite options from the most trusted brands in the industry.
What is Sublimation Printing and Why Do You Need Sublimation Design Software?
Sublimation is a printing technique that uses heat to transfer full-color images and text onto fabric, paper, or even plastic.
The sublimation printing process gives you vibrant colors and crisp details that just can't be printed any other way! This makes it ideal for projects such as t-shirts, posters, signs, banners, business cards, and more. If you want to create these types of prints yourself then you need some sort of tools for sublimation.
Best Sublimation Design Software For Printing
Still, confused about what software to use for sublimation printing. Here is an overview of some best sublimation design software you can use for sublimation printing
Adobe Photoshop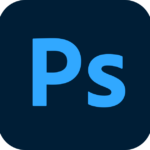 When you talk about graphic designing and editing the first name that pops up in the mind is Adobe Photoshop. It is one of the most trusted and popular designs and edits software. Extensive tools, design options, and pixel-based design so that you get a sharp, clear, and accurate design in prints.
Photoshop is remarkable in banners, ads, image design, and printing. With Photoshop your sublimation designs will have high quality and resolution.
You can also opt for Adobe Illustrator if you are focused on icon and logo printing as Illustrator works on a vector graphic system for designing and editing.
Adobe software is compatible with MAC OS and Windows. The subscription plan starts from $20 a month to $32 a month. You can try the 15-day trial version too.
GIMP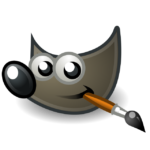 Newbies who want to practice their sublimation printing skills and creativity without having to spend a dime can pick this amazing free sublimation design software GIMP. It has a sufficient tools library to fulfill all your design and edit needs and you can create stunning logos, icons, images, or illustrations without any hassle.
The software is compatible with MAC, Windows, and Linux OS and also allows third-party plugins so you can customize the user interface without any crashing or lags.
You can import files from many formats even digital images from smartphones or cameras can be used and manipulated with this software.
CorelDraw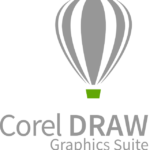 Another great sublimation design software is CorelDraw with a super interactive user interface that is flexible and customizable. There are many built-in designs and templates stored in the design library.
It has an extensive tools library and you can also import files from 48 file formats even from AutoCAD or PowerPoint which makes it extremely feasible for designers.
CorelDraw is extremely easy to use and with its latest graphic suite, you can bring out your creativity to real sublimation prints efficiently. You can try the free trial for 15 days and a yearly subscription is around $400  a year or a one-time investment of around $800 for a lifetime.
Adobe Illustrator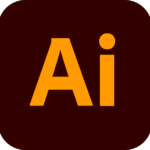 Adobe Illustrator is one of the best graphic designing software available out there. It lets you create a vast range of designs with its super cool features.
It is mostly used to create vectors and graphics and thus is the leading software in the graphics industry. The user interface of Illustrator is quite a bit complicated but once you get to know every feature. It will be a fun activity to use Adobe Illustrator.
Like other Adobe applications, Adobe Illustrator is also paid and you have to pay a monthly subscription of $20.99 but this cost can be accommodated by the features it provides.
You can also their trial if you have any doubts. Once your trial ends, you can decide whether you want to keep going or not.
Canva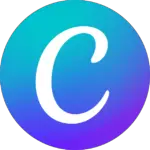 You all must have heard of Canva, it is an online graphic designing platform where you can create your graphics very easily. Canva has a lot of features to offer.
One thing I like about Canva is, that you can use it for free throughout your life but if you want to access more features then you need to upgrade your plan to the Pro version.
The Free version of Canva is also good but there are some limitations. In the Pro version, you can select a vast range of fonts and along with that, there are several ready-made graphics, frames, and copyright-free images that you can use in your design.
The annual cost of Canva Pro is only $54.99. Compared to Adobe Photoshop and Illustrator the pricing is low but everything has some pros and cons.
Photoshop and Illustrator have so many features that Canva doesn't. So, it's up to you what you choose as you are the one who is going to use it for creating your unique designs.
Also Read: How To Wash Sublimation Shirts Easily In 6 Steps
How To Choose The Best Sublimation Design Software?
 With so many options available online it can get quite intimidating to decide which sublimation apps or software will work best for you. So here are some key points to consider while getting software for sublimation printing
User-friendly GUI
The first thing to consider for a sublimation design software or app is that the GUI is easy to use and can be customized according to your needs. Tools are easy to access and you can design without having to search for options here and there. With a flexible and customizable user interface designing is convenient and faster.
Design capacity
Whether you want a raster image sublimation printing or vector editor make sure the software for sublimation printing you are getting can handle all. There is software that has both kinds of editing options available but if you require a specialized one for either graphic or vector editing you can pick accordingly.
Added features
Customizable ICC profiles for color, service features, and compatibility with OS and third-party plug-ins and tools are important features to check before getting software. Make sure that your software offers add-on tools and plug-in supports so that it doesn't crash while designing.
Also, check the compatibility of the software with the printer you are using so your prints are impeccable. 
Budget
Last but not least, comes the price of the software. You can go for free sublimation software or free versions of expensive software in the beginning and can upgrade to a paid version for further design needs. Free versions have limited features but are great for beginners and personal use.
How to choose between Photoshop and sublimation design software?
Though it may not be clear to newbies, there are a few significant differences between Photoshop and sublimation design software. You'll have to choose one or another as your primary tool if you're going to work professionally in either field. 
Which operating system does my sublimation design software run on?
Some sublimation design software is only compatible with Microsoft Windows while other types are only compatible with Apple Mac OS. The one that's best for you will depend on what type of computer you own.
If you don't know whether your computer runs a Windows ceramic mug or a Mac operating system, you can figure it out easily by checking to see if your computer has an Apple or Windows label on it.
Why can't I find free sublimation design software?
A few years ago, it was difficult to find free sublimation design software. Many companies found ways to make money on sublimation design software.
However, in today's world of technology, things have changed. Nowadays you can easily find free sublimation design software that is easy to use and can help you create your designs in no time at all.
So, if you are looking for some great alternatives to expensive programs like Adobe Illustrator or Photoshop, consider these six solutions
Do I need an Adobe Creative Cloud subscription to use the sublimation design software?
No, there is 3 sublimation design software (Inkscape, Gimp, and Corel Draw) that are free to use. With these free tools, you can create professional graphics and designs. These three tools also provide online tutorials to teach you how to use them.
Additionally, if you don't have any previous experience with designing software it will be recommended that you take some online or local training classes on creating professional graphics.
Choosing between Mac and Windows PC
One of the biggest decisions you'll make when shopping for sublimation design software is whether to get a Mac or a Windows PC.
Each operating system has pros and cons that may sway your decision, but there are benefits and drawbacks to each platform as well. Before you buy, look at these details so you can compare what you like about each option.
Is it possible to buy the license without paying the annual fee upfront?
Just as in most other software, there is an option to buy a perpetual license which you will never have to renew again. The annual fee has to be paid upfront and then added to your overall cost of purchase.
This can be much more expensive, but it will give you peace of mind that your license is yours forever and you won't need to worry about paying on time.
What are the minimum computer requirements for using sublimation software?
The most important requirement for running sublimation design software is a modern computer that has at least 2 GB of RAM, plenty of available hard drive space, and an up-to-date operating system.
As is generally true with computer software, more features mean more processing power required, so you'll need to make sure your computer isn't overtaxed by too many other programs or processes when using sublimation design software.
Final Thoughts!
Sublimation printing requires a lot of creativity and effort. And if you want to print your brilliant ideas efficiently then choosing the right tool is imperative.
With a sublimation design app or software that provides you with a wider range of tools for design and editing, you can work more effectively and create unique and beautiful designs that will make your work stand out from the competitors.
Sublimation printing is a bit technical as well.
Choose any of the above-listed sublimation design software and start creating your outclass logos and designs to conquer the hearts of your customers. Hope you will find a perfect match for that as well.
Happy designing!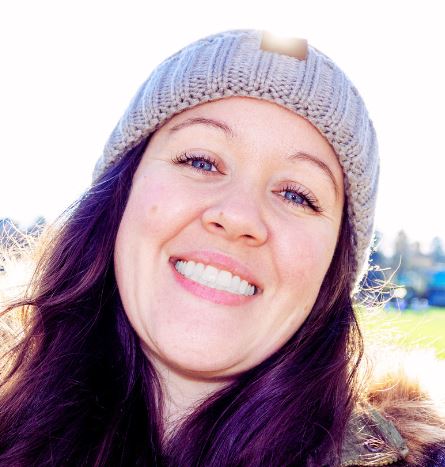 Emily loves making things special.
She's also a mom and a wife who enjoys crafting and runs a small business from her home. She knows that the little things can make a house feel like a warm and loving home. This belief has led her to explore the exciting world of sublimation, a crafty way to add a personal touch to just about anything. Her website shares valuable information about sublimation, her crafty ideas, and tips.