With sublimation printing, there are numerous ways to customize your daily life items such as t-shirts, mugs, or even your phone case.
But wait for a second, can you sublimate on a silicone phone case?
If yes, then how to sublimate phone cases?
Don't worry, all of your queries related to phone case sublimation will be answered in today's article.
So without further ado, let's hover over this exciting topic.
Can you sublimate on silicone phone case? 
Yes, you can easily do sublimation on your phone case and it is like other sublimation methods too.
Sublimation on a phone case is a very fun activity and it can cherish and enhance your daily use of your mobile phone too. Because you are not bound to any limits here, you can create your customized phone case.
You can either print your loved one image on it or your pets.
Apart from this personal customization, you can also make this a part-time or full-time business. As you know, sublimation printing has become a business, so you can also make a good amount by selling these customized phone cases.
How To Sublimate Phone Case
So now that you got the answer to your question which was can you sublimate on silicone phone cases, you are now thinking about how to sublimate phone cases. 
Well, you are just a step away from how to make sublimation phone cases. But before we move on to the steps Let's get on to the equipment required for phone case sublimation. 
Tools Required For Phone Case Sublimation
Sublimation Blanks Phone Case
Heat Press
Sublimation Printer
Sublimation Paper
Heat Resistant Tape
Butcher Paper / Baking Paper
Heat Resistant Glove / Oven Mitts
Phone Cases
There are several options available online for you to choose from different sublimation blank phone cases. These blanks usually come up with a silicon or plastic rubber phone case along with a metal plate with a protective film on it.
You might be thinking what is this metal plate for?
Well, this is the substrate where your design is transferred from the sublimation paper. I'll later guide you on that too.
Here, you can find sublimation blank cases for your phone whether you have iPhone 13 or Samsung S22 Ultra.
Heat Press 
Heat Press is vital in every sublimation printing process as this machine is the one that performs the transfer of sublimation ink from paper to another substrate which can be anything but in this case it is a metal plate that I discussed above.
If you have a big 15×15″ heat press, you can place multiple phone case designs at a time which will save you time and electricity too. However, if you are using a small heat press machine, you can also try them one by one.
There are multiple options available out there, but the Vevor 6-in1 heat press can be a good heat press if you are looking for a reliable all-rounder heat press.
Sublimation Printer
The sublimation printer prints your custom image onto the sublimation paper. It is always recommended to use the best sublimation printer so you can get the best results in terms of color grading and image durability.
Sublimation printers usually come up in different sizes, ranging from 4×6″ to 13×19″. In most cases, big-size printers are usually good for every kind of task since you can print big images which can b used for shirt sublimation too.
If you are looking for a sublimation printer for phone cases, the Epson EcoTank ET-15000 and ET-8550 are the best sublimation printers that will surely provide you with the best results in sublimation printing.
Not only that, the  ET-15000 has so many advanced features too, Read a detailed review of ET-15000.
Sublimation Paper
Sublimation paper is the paper where the printer initially prints your custom-designed image. After that, this paper is further placed in a heat press machine for ink transferring on the next substrate.
Always use good quality sublimation paper so that your design won't peel off easily and stays for a long period of time.
I have published a detailed guide on best sublimation papers too, however, if you ask me for some best picks A-SUB and TexPrint-R Sublimation papers are good for sublimation.
Heat Resistant Tape 
To place the printed design image and metal plate into one place, you can use any heat-resistant tape.
Butcher Paper & Oven Mitts
You can use butcher paper to prevent the design from sticking to the heat press machine. Heat-resistant gloves are used to handle the sublimation metal plate as the temperature is way too high.
However, if you don't have one, you can also use oven mitts. That will also work fine.
Related post >> How To Remove Sublimation Ink From Mugs, Shirts & Tumbler
Step-by-Step Guide for Phone Case Sublimation 
1. Print your design onto sublimation paper. Make sure to check "Mirror Image" is printed.
2. Take the metal plate from the phone case, remove the protective film and place it on the printed design paper.
3. Use heat-resistant tape to keep the metal plate in one place.
4. Now place it in your heat press machine, and set the temperature to 350°F temperature range is usually between 350-400°F.
5. Set the time to 100-120 seconds depending on the heat press temperature.
6. Now take off the metal plate and paper, and remove the tape using gloves.
7. Remove the paper from the back of the phone case and place the metal plate there.
Your sublimated phone case is ready!
Phone Case Sublimation Temperature & Heat Press Settings
The sublimation temperature and heat press settings for phone case printing are of the utmost importance when it comes to achieving the best results. It is essential that the right temperature and pressure are maintained at all times, as this will determine how well the inks will adhere to the phone case surface.
The optimal settings depend on a variety of factors, such as the type of inks used, substrate material, and any coatings or treatments applied prior to sublimation.
Generally speaking, a standard temperature range should be between 350 to 400 degrees Fahrenheit (177-204 °C).
Check This PDF for heat press temperature ranges and pressure settings for different kinds of substrates.
When it comes to heat press settings, many printers recommend using a medium-high pressure setting. This ensures that all areas of the design are printed evenly and with no gaps or blurring.
It is important to keep an eye on the timer too, as this will determine how long each pass should last in order to properly transfer the ink onto the phone case.
Timing is especially important when printing onto coated substrates. If the time is too short or too long, then there may be ink bleed issues or discoloration around the edges of your design.
Additionally, using butcher paper between your substrate and heat press can help protect delicate materials from excess heat damage as well as prevent sticking during transfer.
Conclusion
Sublimation on a phone case is a really easy and quick fun activity too. It does not require any sort of professionalism if you know the basics of sublimation printing you can easily sublimate on phone cases and create customized phone cases for you and your friends.
If you need any help regarding phone case sublimation, don't hesitate to ask me in the comments below. I appreciate that.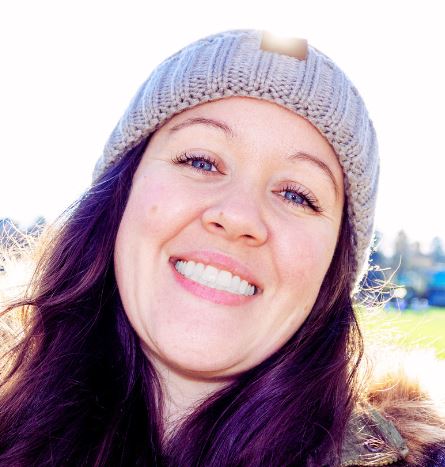 Emily loves making things special.
She's also a mom and a wife who enjoys crafting and runs a small business from her home. She knows that the little things can make a house feel like a warm and loving home. This belief has led her to explore the exciting world of sublimation, a crafty way to add a personal touch to just about anything. Her website shares valuable information about sublimation, her crafty ideas, and tips.