Looking for an affordable sublimation printer?
Finding the right low-cost printer to fit your own needs can be a challenge. But don't worry, there are plenty of choices out there that won't hurt your wallet.
To make things easier, we've rounded up the 6 cheapest sublimation printers for beginners – so you can start printing without breaking the bank!
We'll provide an overview of each printer, its specs, and features, plus our final thoughts on which one is best based on value and price and ya don't forget to check out our best pick at the end.
Let's get into it!
Best And Cheapest Sublimation Printers 
The following models are the cheapest sublimation printers available in 2023 that you can easily use it for sublimation printing.
Before moving towards the list, I would like to tell you that these printers are not sublimation ready which means in order to use them as a sublimation printer, you first have to convert them to sublimation.
Don't get overwhelmed by this conversion, as Epson EcoTank printers are very easy to convert.
All you have to do is just replace the default ink with sublimation ink, and you have successfully converted your printer to a sublimation printer.
The Epson EcoTank ET-2803 is an impressive all-in-one printer that sets a new standard for efficient printing. The ET-2803 has groundbreaking features such as its ink tank system and auto-stop ink bottle technology, making it ideal for both home and professional use.
It is incredibly cost-effective as it provides high-yield ink bottles with up to two years of ink included in the box–eliminating the need for expensive cartridges.
Its two built-in front containers mean you no longer have to worry about running out of toner – saving both time and energy.
The automatic duplex scanner also allows you to scan both sides of a document at once, meaning greater productivity whatever your printing needs may be. But it does not have auto two-sided printing capability.
With wireless connectivity, the ET-2803 offers seamless wireless printing and an intuitive design that makes setup a breeze.
Read our detailed review of the ET-2803 Sublimation Printer
Summary
Whether you're a student needing faster turnaround times or you run your own business and require high printing volume, the EcoTank ET-2803 is the perfect device to meet all your printing needs.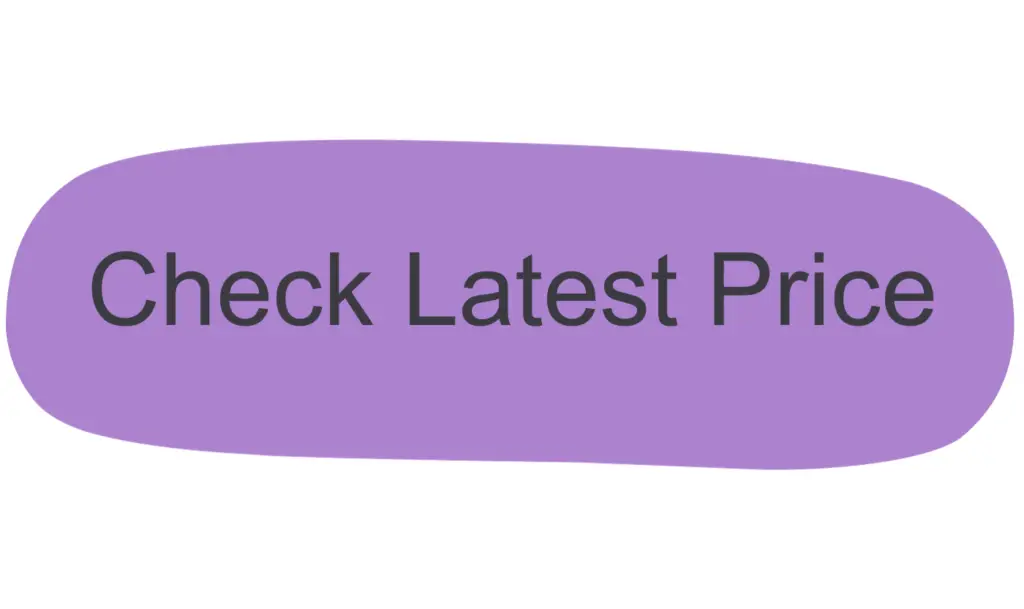 The Epson EcoTank ET-2720 is quickly becoming one of the best budget sublimation printers in the market. It stands out from most other cheap sublimation printers thanks to its impressive refillable ink tanks, which provide a significant cost-saving proposal compared to cartridges.
Equipped with wireless support, this printer also gives you freedom and convenience in printing off any device without cords. Furthermore, its energy-efficient operational mode produces clear sharp results with high accuracy at a faster pace.
It uses high-quality ultra-sharp ink, which provides superior print quality and sharpness. This makes it ideal for printing documents and photos alike.
The printer has a four-color ink tank system with individual tanks for each color that allows you to easily monitor ink levels and quickly refill them when needed.
Read a detailed Review of Epson ET-2720 
It is compatible with both PC and Mac computers, which makes it convenient for home or office use. The EcoTank technology built into the printer allows it to offer up to two years of ink supply in the box. That's an incredible amount of printing potential!
The ET-2720 offers moderate print speeds of up to 10 pages per minute (black) and 5 pages per minute (color).
Just like ET-2803, it doesn't have an auto document feeder. With its compact design, it fits neatly on any desktop or tabletop surface without taking up too much space – making it perfect for small offices as well as home users who don't have a lot of room available!
Summary
The Epson EcoTank ET-2720 All-in-One Printer is a great choice for those looking for an inexpensive yet reliable printing solution. It offers an impressive set of features such as wireless connectivity,  auto-duplex, and voice-activated printing.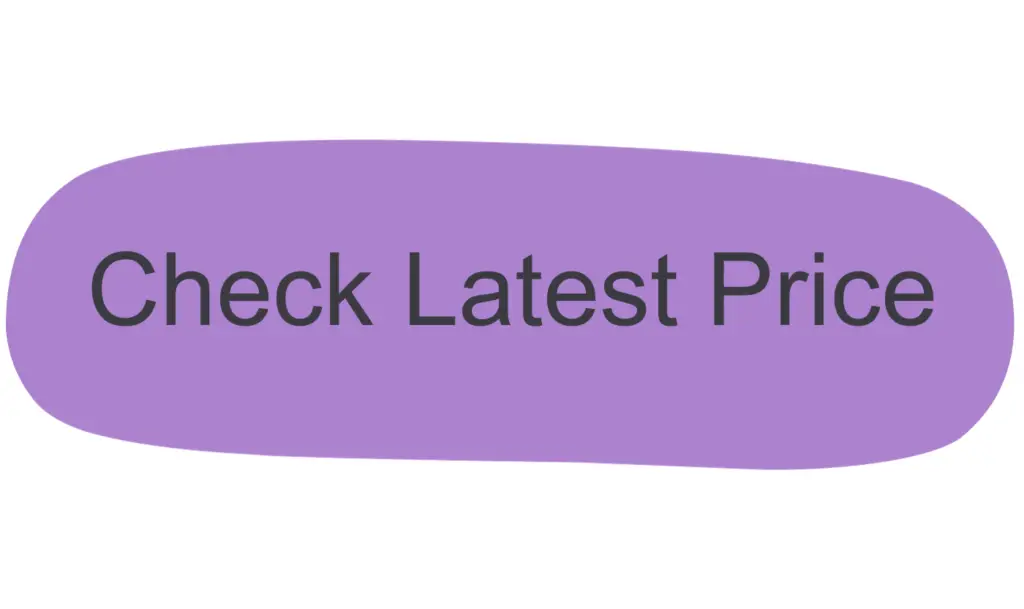 The Epson EcoTank ET-4760 is a budget sublimation printer under $500 that packs quite a punch. You'll get sharper details, brighter colors, and better contrasts with a beautiful touch screen.
This makes it the perfect choice for when you want prints that look like professional photographs without breaking the bank or spending too much on consumables.
With its high value/low-cost dynamic, the Epson EcoTank ET-4760 stands as a versatile budget option for your printing needs.
The Epson EcoTank ET-4760 is a reliable and efficient printer for both the home and office environment. It's packed with features to make printing more convenient and cost-efficient.
One of its most impressive features is the ink system. It comes with an innovative ink-filling system, allowing you to fill it with up to two years worth of ink – equivalent to about 20 conventional refills! This means fewer trips to the store, less mess, and no wasted time.
Plus, it also has four individual tanks – black, yellow, magenta, and cyan – so you can quickly see when one color runs out or needs to be replaced.
Also impressive is the high print resolution of 4800 x 2400 dpi which allows users to print vibrant documents and images with superb clarity. Furthermore, this printer also supports automatic duplexing which will save the paper as well as reduce costs. You can also easily print from your smartphone or tablet using WiFi Direct or other popular cloud services like Google Cloud Print and Apple AirPrint.
There are plenty of options for scanning documents as well. The included 30-page ADF ( Automatic Document Feeder ) makes it easy to scan multiple-page documents quickly and accurately without having to manually feed them through the scanner one by one. Lastly, this machine has a 2.4-inch touchscreen display that makes navigating through all the settings simple and intuitive.
Read our Review of Epson ET-4760
Summary
Overall, the Epson EcoTank ET-4760 printer offers an impressive combination of features geared toward convenience and cost savings in both home and office environments. Its innovative ink system allows for up to two years' worth of printing before needing a refill as well as its versatile scanning capabilities make this printer a great choice for anyone looking for an affordable multifunction device that won't run out of ink anytime soon!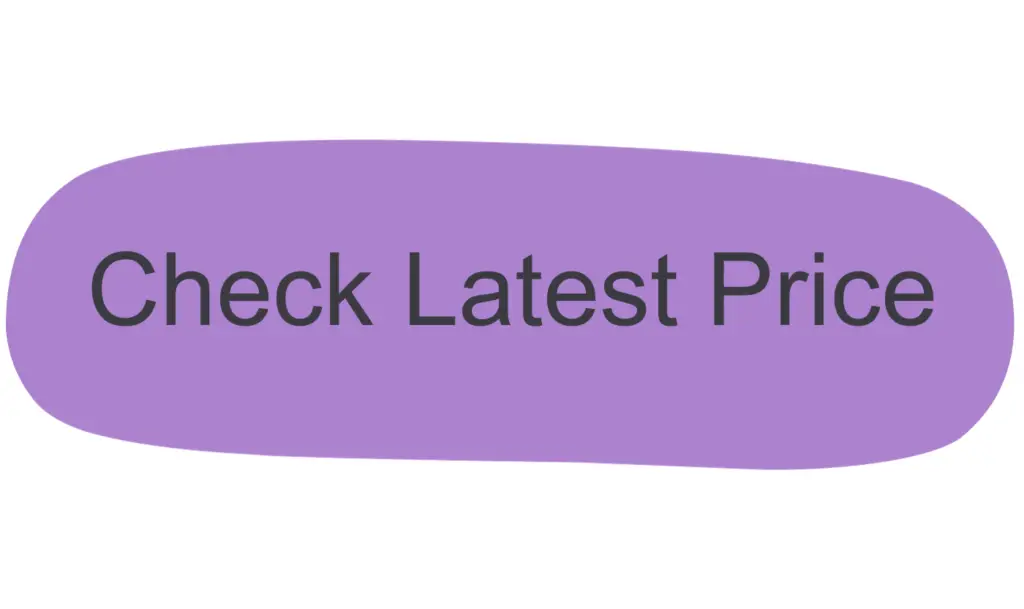 4. Epson EcoTank ET-2850
The Epson EcoTank ET-2850 is a cheap printer perfect for sublimation printing. This affordable model makes sublimation printing more accessible as it's one of the few reliable budget sublimation printers under $300.
Notable features of the EcoTank ET-2850 include its large capacity ink tanks, which allow you to print up to 7500 pages in black and 6000 color pages in color with each tank. If you're looking for cheap, efficient sublimation printing without breaking the bank, the Epson EcoTank ET-2850 should definitely be on your list!
This printer is easy to use with a simple color LCD display for easy navigation. The EcoTank ET-2850 Printer is equipped with a wireless network that allows users to print from their smartphones, tablets, or any Wi-Fi-enabled device. It features Wi-Fi Direct capabilities which allow users to easily connect to their home or office networks directly without the need for additional setup or configuration.
You can also set up this printer using the Epson Smart Panel app.
This printer also offers double-sided printing that helps conserve paper while still producing crisp, clear results.
The Epson EcoTank ET-2850 Printer also offers flexible paper handling options such as different page sizes of A4, A5, A6, and envelope-sized media as well as specialty papers including glossy photo paper and envelopes.
The printer produces moderate speeds of up to 10ppm (pages per minute) when used in black-only mode while printing in color can reach up to 5ppm (pages per minute).
Summary
Overall the Epson EcoTank ET-2850 Printer is capable of providing superior performance at an affordable price point making it a great choice for those looking for a reliable and cost-effective all-in-one solution for their home office needs or small business operations.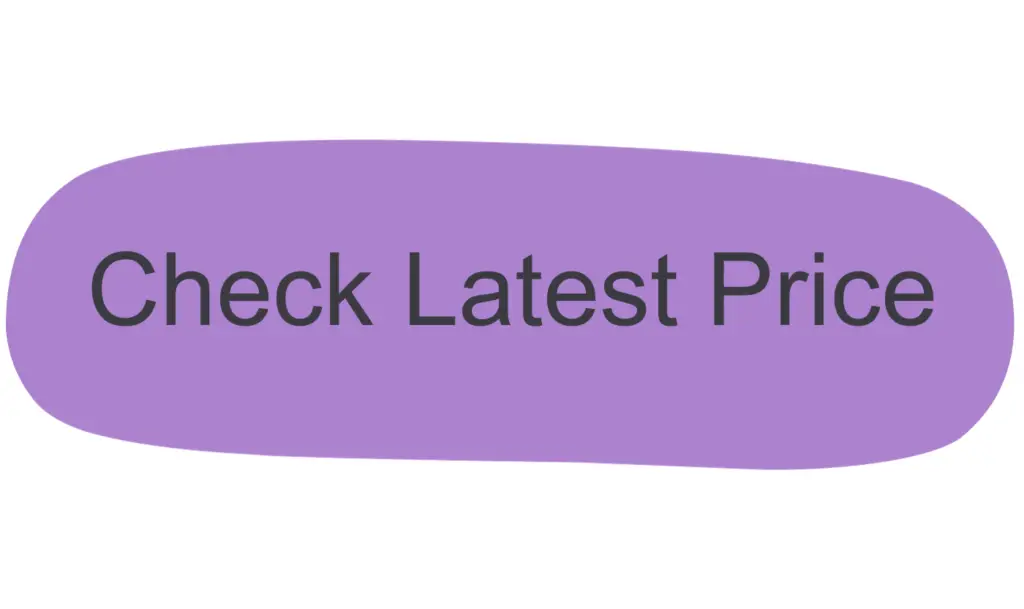 The Epson EcoTank ET-4800 would make a great choice if you're looking for superior print quality and an economical solution to reduce your printing costs. It has an array of features that make it stand out from previous versions such as its ultra-high-capacity ink tanks, wireless connectivity, and convenient usage buttons.
This printer can produce high-quality prints with sharp graphics, making it ideal for digital documents. Its tank refill system is easy to operate and quickly refills the four low-cost individual ink bottles instead of one, making it more economically feasible when dealing with high-volume printing needs.
The Epson EcoTank ET-4800 Printer is a versatile, budget, and environmentally friendly device. It offers an array of features that make it ideal for home offices, small businesses, and educational environments.
With up to 10 pages per minute in black and up to 5 pages per minute for color documents, this printer can handle quick prints with ease. In addition, it can also produce high-quality photo printing with a maximum resolution of 5760 x 1440 dpi. The ET-4800 uses Micro Piezo Heat-Free technology to ensure crisp text and vivid colors with every print job you do.
This printer includes an impressive collection of connectivity options such as Wireless LAN, Wi-Fi Direct, and Ethernet so you can easily connect to your network or devices without needing cables or wires. For convenience, the EcoTank ET-4800 offers flexible paper handling capabilities including a paper tray that can hold 100 sheets of paper.
Another great thing about the EcoTank ET-4800 Printer is its use of cost-efficient ink bottles instead of traditional cartridges. Each ink bottle is able to produce up to 4500 pages in black or 7500 pages in color so you don't need to worry about running out of ink often due to its massive capacity refillable tank system eliminating the need for frequent refills.
Read our detailed review of ET-4800 
Summary
In conclusion, the Epson EcoTank ET-4800 Printer not only offers excellent quality prints but also helps save more money on your printing costs due to its low-cost refillable ink tank system along with being energy efficient making it one of the best choices for home offices and small businesses alike who are looking for a convenient yet reliable budget sublimation printer solution without breaking their wallet.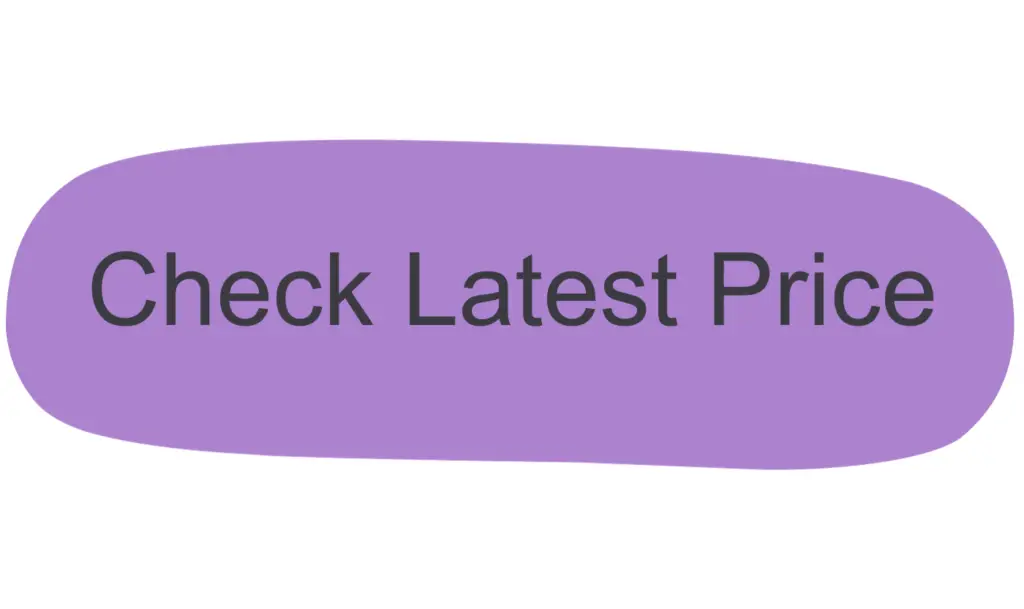 On the last spot, we have a printer that is pretty similar to the one mentioned above which is ET-4760.
The first thing users will notice about the printer is its sleek design. This model has an attractive exterior that looks great in any home or office environment while also being strong enough to withstand daily use. It prints with a maximum resolution of 4800 x 1200 dpi and can handle paper sizes up to 8.5 x 14 inches or 8.5 x 47 inches.
Additionally, the printer has a convenient LCD display ( not a  touch display) that allows users to quickly adjust settings.
The Epson EcoTank ET-3760 also offers low-cost ink refills that last up to two years (based on average usage). This means that you won't need to constantly purchase replacement cartridges or worry about running out of ink mid-print job. The printer uses Epson's revolutionary Ecotank Ink System which reduces waste and ensures consistent high-quality output each time you print.
What is the difference between ET-3760 and ET-4760? 
In terms of functionality, both printers offer similar features such as wireless printing, auto 2-sided printing, borderless printing, and scanning documents with a flatbed scanner or scanning documents from your smartphone via Epson's iPrint app.
However, the ET-4760 has Built-in Fax and a touch screen which the ET-3760 doesn't have. Also, the paper sheet capacity of ET-4760 ( 250 sheets ) is bigger than ET-3760 ( 150 sheets ). 
So these are the major differences between the ET-4760 and ET-3760.
Another noteworthy feature of the EcoTank ET-3760 is its wireless connectivity capabilities. What's more, the printer also supports Google Cloud Print and Apple Air Print which enables users to print documents from virtually anywhere in the world with just an internet connection!
Summary
The Epson EcoTank ET-3760 printer is a top-of-the-line model that features the latest printing technology. It is designed to be an efficient, reliable, and cost-effective solution for users who need a high-quality, inkjet printer for their home or office. All in all, if you're looking for a dependable yet affordable all-in-one printing solution then look no further than the Epson EcoTank ET-3760!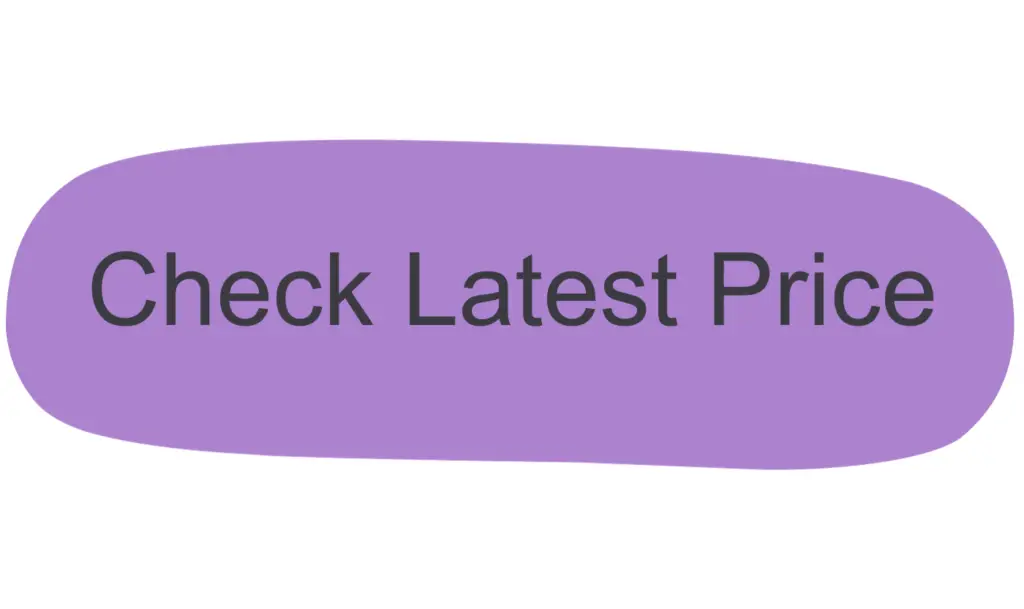 Buyers Guide for Choosing the Cheapest Sublimation Printer
In this buyer's guide, we'll be exploring all the factors you should consider when selecting your new budget sublimation printer. From features and functions to cost and quality, our guide offers everything needed to make sure your purchase results in an outstanding machine with years of reliable performance.
Read on to discover how to pick the ideal choice for your needs today – it could be easier than ever before!
1. Identify your need
Identifying your needs is an essential step in purchasing a budget sublimation printer. You need to think about what type of printing you want to be able to do, the size of the prints you will be making, and any other special features that may be useful for your particular application.
For example, some people want to print only small photos that are sized up to 4×6 inches but things are not the same for everyone. Some of you may want to print wide format prints.
If you need a printer that can print up to 13×19, you can go for a wide format printer, if not then you can stay with normal-size printers.
So it is totally up to you to decide which printer fits best to your needs.
Additionally, it is important to consider the budget you have available for a printer and what kind of technology you may need to achieve the best results with your sublimation printing.
Read our detailed guide on selecting the best sublimation printer
2. Check that Printer/Brand Reviews
Checking that printer reviews is another key factor when looking at potential sublimation printers. Reviews can provide valuable insight into how successful people have been with different models and brands, as well as any issues that they have encountered in their own usage.
This can help inform your decision-making process by providing an unbiased account of how well certain models perform in comparison to others.
For detailed reviews of sublimation printers, you can check out our guide too.
3. Find out the operating cost
Operating cost is also an important factor when it comes to buying a sublimation printer, as this determines how much money will be spent on supplies such as ink and paper over time.
It's important to research all costs associated with running the printer, including things like toner levels, electrical consumption, waste disposal fees, and so on; this information can then be compared between different models or brands to find out which one offers the most cost-effective solution for your needs over time.
Additionally, looking into long-term maintenance requirements such as servicing or replacing parts can help ensure that you are getting a reliable product that won't cost too much money in repairs over time.
Our Best Pick!
 Any printer in this list can be a good candidate for a budget-friendly sublimation printer but there are pros and cons everywhere. But what I found the best and cheapest sublimation printer is the Epson EcoTank ET-4760 due to its remarkable features providing all the basic and advanced features under the $500 price tag.  
Final Thoughts 
Every printer discussed has its own unique benefits and drawbacks, so it is important to do research into each one to determine which one best suits your needs. Assessing your budget against the cost of a new or used item will also help narrow down which sublimation printer is ideal for you.
If you're looking for an affordable sublimation printer that will still give you great-quality prints, any of the printers on our list should be a good option. Weigh your needs and choose the one that offers the best combination of features and price for you.
With these considerations in mind, we hope this article has provided helpful guidance and set you off on the right path toward choosing the best sublimation printer. Do you have a favorite budget sublimation printer? Let us know in the comments!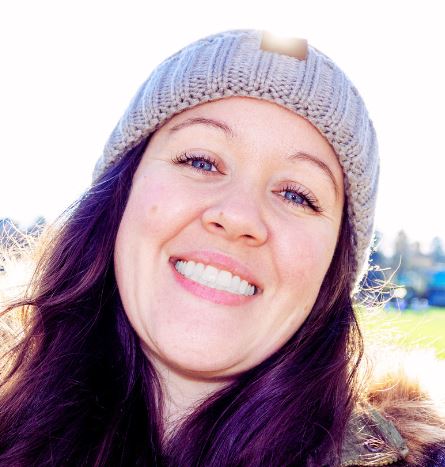 Emily loves making things special.
She's also a mom and a wife who enjoys crafting and runs a small business from her home. She knows that the little things can make a house feel like a warm and loving home. This belief has led her to explore the exciting world of sublimation, a crafty way to add a personal touch to just about anything. Her website shares valuable information about sublimation, her crafty ideas, and tips.